New plan to protect trees
Published: Friday, October 8, 2021
A new policy sets out how Wandsworth Council will plant, manage and look after the borough's trees.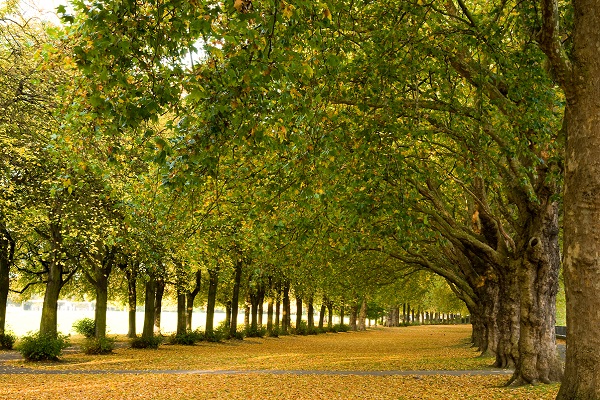 There are around 62,000 trees in the borough that are looked after by the council, including trees in parks and on streets, plus additional trees in private gardens. The council is committed to planting between 700 and a thousand new trees each winter.
The borough already has park management plans and a biodiversity strategy which include managing trees. The new tree policy will support this work and will include input from professionals, community groups, parks friends' groups and especially the Wandsworth Tree Wardens.
The aim is to create a framework for how the borough's tree experts will plant the correct trees for their environment and keep existing trees healthy. They will work closely with organisations including The Forestry Commission, The Arboricultural Association and The Woodland Trust.
The policy is clear that tree planting must be 'right place, right tree'. This means thought must be given to selecting which species will be planted – for example some trees thrive in parks, but are unsuitable to be planted on-street.
The policy will also help the council to meet commitments made in the Wandsworth Environment and Sustainability Strategy to use trees to mitigate climate change, and to ensure the borough's trees are resilient enough to withstand it.
And it will look closely at preventing as many trees as possible from being felled. The council has already made around 450 Tree Preservation Orders across the borough protecting more than 8,500 trees and the policy looks at how this number can be increased.
Developers submitting planning applications will need to enter into discussions with the council about the impact on trees before the application is considered. If trees have to be felled because of development a report must be prepared setting out details and giving justifiable reasons. Felled trees must be replaced.
The council will continue to support private landowners to retain and maintain trees, both in private gardens and on land in line for development. Tree officers will discuss alternatives to removing trees, and where necessary will support the planning department to use legislation to protect them.
Further work will also be done to find extra planting sites at schools, housing developments, parks and sports ground, gardens, streets and development sites.
Cabinet member for parks and open spaces Cllr Steffi Sutters said: "Our trees are a precious resource – they are important for our environment, to tackle climate change and for people's health and wellbeing. Our new policy reflects how seriously we take our responsibilities towards caring for them."
The Tree Policy has been agreed by councillors, and an Action Plan will now be drawn up detailing how the policy will be put into practice.