Help still available for EU citizens
Published: Wednesday, October 27, 2021
The deadline for applying to the EU Settlement Scheme has passed, but Wandsworth residents who are EU citizens can still get help and advice.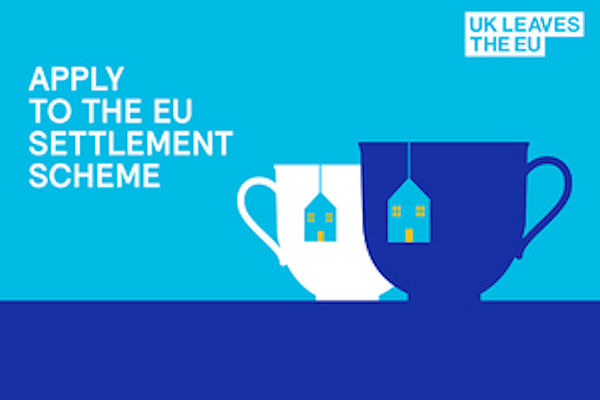 For the past four years Wandsworth Council has commissioned Citizens Advice Wandsworth to advice European residents on their rights and to help them apply to the scheme. In that time their EU Advice Service has provided free and confidential advice and support to more than 4,000 people.
Although the application deadline of 30 June 2021 has passed, Eligible European citizens can still apply - and should do so as soon as possible.
Lucia Palma, EU Project Service Manager at Citizens Advice Wandsworth, has been one of the advisers who set up this service.  She has agreed to answer some of the most common questions asked about the application process, and explains what applicants need to do if they have not yet applied.
The EU Settlement Scheme deadline was 30 June 2021. What do European citizens and their family members need to do if they have not yet applied yet?
Lucia: All EU/EEA, Swiss nationals and their non-European family members (children included) need to apply to the EU Settlement Scheme, even if the deadline has passed. They need to confirm they were in the UK before 31 December 2020 and explain why they are applying late. The Home Office has confirmed that each case will be assessed individually, on its own merits. The sooner they apply the better, as their rights are not secured until an application is submitted. An applicant can get Settled Status – which is permanent – if they lived in the UK for five years continuously or longer, or Pre-Settled Status – which is temporary and valid for five years – if they lived in the UK for less than five years.
Do British or Irish nationals need to apply? What about those who have lived in the UK for a long time or already have Indefinite Leave to Remain, Permanent Residence or a Biometric Residence Card as non-EEA family members of an EU citizen?
Lucia: British citizens do not need to apply. Irish nationals and those already holding Indefinite Leave to Remain can apply if they wish, but it is not compulsory as their nationality or immigration status means that their rights will not change. However, long-term residents without an immigration status and those holding a Residence Card or a Permanent Residence Certificate do need to apply as these are not valid anymore.
Some applicants have applied in time, but haven't received a response yet. Have their rights changed while waiting for an outcome?
Lucia: Their rights are protected and they don't change until a decision has been made on their application. For example, they can continue to work or receive benefits as they do now while they are waiting for the outcome 
Can those still waiting for an outcome claim benefits until their applications are concluded?
Lucia: They can make a new claim for benefits immediately if the application to the EU Settlement Scheme was made before 30 June 2021. Those who make late applications to the EUSS can make new claims for benefits as soon as their application is validated, and their identity has been verified. They will be paid the benefit if they meet the eligibility criteria. If someone is granted or they can show they expect to be granted Settled Status , they become eligible based on this. If someone is granted or can show they expect to be granted Pre-Settled Status, they still have to prove they also have another right to reside when claiming benefits. Those with Pre-Settled or Settled Status do not need to inform DWP/HMRC of their status. However, if their applications have been refused, they cannot claim benefits unless they appeal the decision. While the appeal to the EU Settlement Scheme is in progress, the benefits will carry on being paid while a decision is being made as long as the initial application to EUSS was made on or before 30 June 2021.
Where can those living, working or studying in Wandsworth find more information and get help with their EUSS applications
Lucia: Citizens Advice Wandsworth will continue to provide free advice and support to our European residents and their family members. Our EU Advice Service contact details are:
Email: euadviceservice@cawandsworth.org
Telephone: 0203 5592019
Website: https://cawandsworth.org/our-projects/eu-project/
 I encourage everyone to get in touch with us if they need help and an adviser will help them navigate the application process. It is important also to spread the word among our communities and tell everyone that help is available.