Gravity trip for climate poster winners
Published: Wednesday, October 6, 2021
The BASE, Roehampton, has won this year's Youth4Climate competition after designing posters to promote November's Wandsworth Together on Climate Change festival.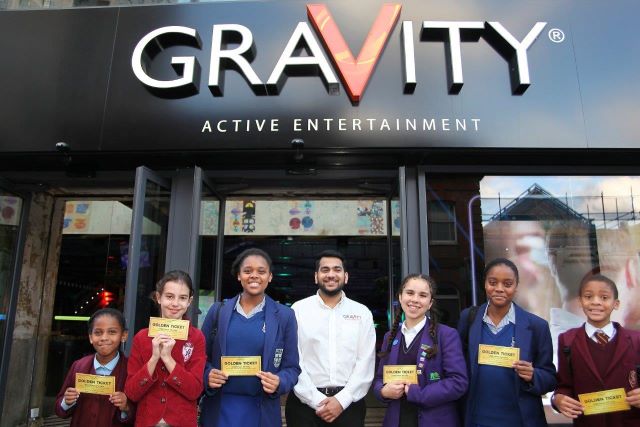 Members of the winning youth group have been rewarded with gift vouchers kindly donated by Wandsworth entertainment venue Gravity. They can use the vouchers to enjoy the activities at the Southside venue, including Japanese E-karting, bowling, urban street golf and e-sports.
Young people at youth clubs and organisations across the borough entered the competition, with each club working on a group entry over the summer.
The aim of the competition is to raise awareness of climate change amongst young people and harness their creativity to create artwork to promote the Wandsworth Together on Climate Change Festival.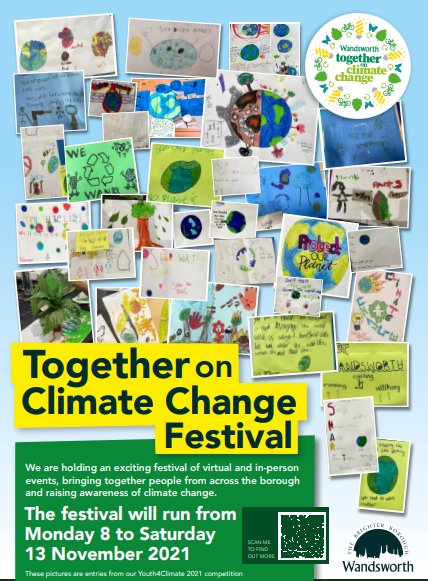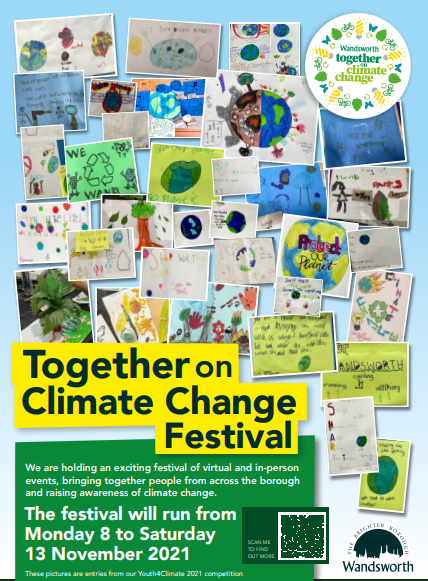 All the entries have been put together to create a collage which will be put on poster sites across the borough to promote the festival.
The ambitious week-long festival from November 8-13 coincides with the COP26 United Nations Climate Change Conference to be held in Glasgow. The festival has been organised by the council and aims to bring together a wide range of local individuals and organisations to raise awareness of climate change issues.
Cllr Kim Caddy, cabinet member for finance, corporate resources and climate sustainability, said: "We had some really strong group entries into this year's competition, and we were particularly impressed with the way young people not only identified climate change challenges, but also suggested things that we can all do in our daily lives to tackle it.
"Congratulations to the young people from Roehampton BASE, and thanks to Gravity for donating these vouchers. I hope the winners have a great time."
Encouraging young people to engage with climate change is a key part of the Wandsworth Environment and Sustainability Strategy. Other projects this year have included events as part of the Wandsworth Arts Fringe and schools art project A Greener Picture.
The Together on Climate Change Festival will include a wide range of online and in-person events, including a flagship closing event in partnership with BAC.
Find out how to take part here.