Goldrush for Wandsworth dog team
Published: Wednesday, October 20, 2021
Wandsworth Council has again achieved two gold awards in this year's RSPCA PawPrint Awards.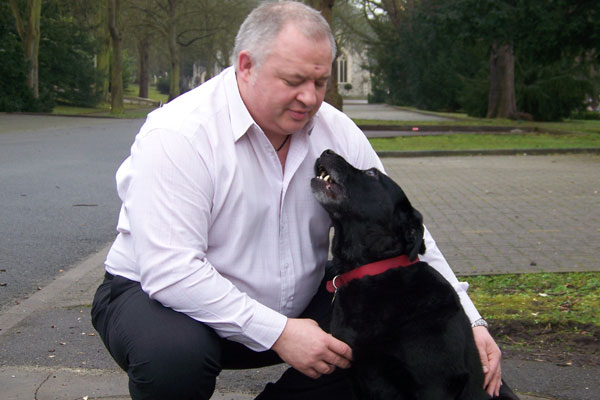 This is the 14th year in a row Animal Welfare Manager Mark Callis and his team have won in the Stray Dog and Housing categories of the award. They have consistently won in both since the awards started in 2007. 
The RSPCA's PawPrint Awards celebrates local authorities, housing providers and emergency planners who have gone above and beyond for animals in their communities. The awards include five categories, awarded in either bronze, silver or gold, to recognise achievements in Stray Dog Services, Housing Policy, Animal Activity Licensing and more.  
The Stray Dog Footprint award recognises organisations that have effective mechanisms and policies in place to ensure dog welfare and promote responsible dog ownership. In Wandsworth the council works closely Battersea Dogs and Cats Home to keep stray dogs safe and hopefully reunite them with their owner. Find out more.  
The Housing award recognises Wandsworth's pet friendly policies that allow residents to keep pets responsibly in council owned and managed accommodation, setting out clearly what their rights and responsibilities are to make sure pets and their owners live happy and healthy lives. Wandsworth also pioneered compulsory microchipping and free neutering for dogs on housing estates. Find out more.  
Mark Callis said: "I'm delighted that my team has again been recognised for the hard work they do keeping our borough safe for dogs and their owners. I would like to thank Wandsworth's dog owners who have worked with us to become better informed, responsible dog owners." 
A council spokesman said: "Many councils do not let tenants own dogs, but we recognise the benefits pets can bring to people's physical and mental health and wellbeing. People living on our estates are free to own a pet, but must do in a responsible manner that does not adversely affect other residents." 
Watch a series of videos about how to choose and look after a dog 
Find out more about animal welfare in Wandsworth at wandsworth.gov.uk/dogs.