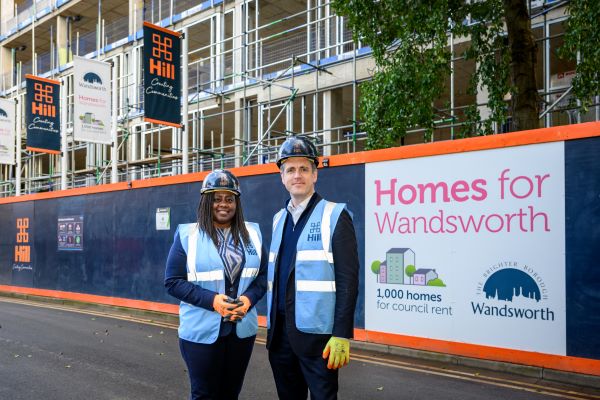 Her support for the town hall's 'Homes for Wandsworth' scheme came after she joined Wandsworth Council leader Simon Hogg on a visit to a housing scheme that's under construction.
They were visiting the new development in Randall Close on Battersea's Surrey Lane estate which is delivering 106 new council rent homes.
Speaking after the visit the Battersea MP said: "It is my priority to ensure all residents in Battersea can live in a safe, decent, and affordable home. 
"I was delighted to visit Randall Close to see the progress being made to deliver 106 new council homes for local people. 
"Wandsworth's Council's 1,000 council rent homes programme is an ambitious one that will increase more affordable homes for people in Battersea."
So far the programme has delivered 200 fully completed homes for rent while work is underway on another 380 including Randall Close.  
And on private developments the expectation is for developers and landowners to now deliver a minimum of 50 per cent genuinely affordable homes in their schemes.
Councillor Hogg said: "Our Homes for Wandsworth programme is delivering 1,000 new council homes, ensuring that Wandsworth is a fairer, more sustainable and more compassionate borough for everyone. Our pioneering approach is one of the most ambitious in London.
"It's about providing local people with the opportunity to stay in the communities they have grown up in and supporting the vitality of those communities."