Two Gold Awards for Wandsworth in this year's RSPCA PawPrint Awards
Published: Thursday, November 26, 2020
Wandsworth Council has achieved a Gold Stray Dog Award and Gold Housing Award for its commitment and efforts to improve animal welfare in the borough.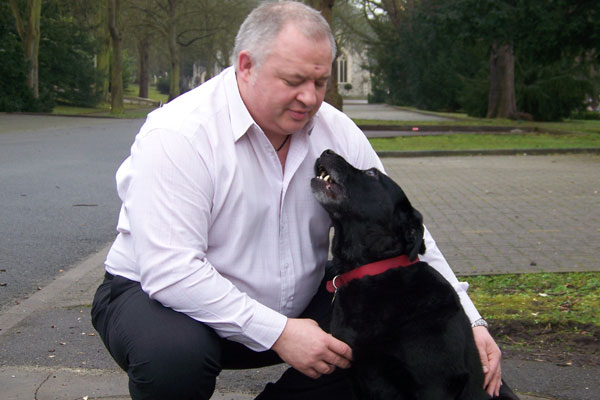 Now in its 13th year, the RSPCA's PawPrint Awards celebrates local authorities, housing providers and emergency planners who have gone above and beyond for animals in their communities.
The awards include five PawPrint categories, awarded in either bronze, silver or gold, to recognise achievements in Stray Dog Services, Housing Policy, Animal Activity Licensing and more. This year the council's animal welfare team achieved a Gold Stray Dogs Award, for a second year in a row, and a Gold Housing Award. This year 69 awards were given to 55 organisations with seventy-nine per cent at gold level.
The Stray Dog Footprint awards main aim is to set a level of good practice for stray dog provision, by acknowledging local authority services that have mechanisms and policies in place to ensure dog welfare and promote responsible dog ownership. 
The Housing award represents Wandsworth's pet friendly policies that allow residents to keep pets responsibly in council owned and managed accommodation, setting out clearly what their rights and responsibilities are to make sure that the pets as well as their owners live happy and healthy lives. Find out more. 
Rachel Williams, senior parliamentary advisor for the RSPCA, said: "We are prouder than ever of our winners in 2020. I know I don't need to tell you what a challenging year this has been for everyone in the public sector and everyone delivering vital frontline services. To see organisations like yours continuing to demonstrate this level of commitment to animal welfare when there is so much else going on is fantastic. Winning a PawPrints Award this year of all years is a huge achievement."
Mark Callis, Animal Welfare Manager, commented: "I am very pleased and proud with the team and what they have achieved again. It really is a great credit that we have achieved the highest recognition possible from the RSPCA, who are leaders in the field of animal welfare."
"I would also like to pay tribute to the many dog owners in Wandsworth who are, or with our help have become, better or more responsible dog owners.  For those that are less responsible, it is not too late to change your ways."
It is the 12th year in a row that the council's animal welfare team have won the Gold Stray Dog Award and Gold Housing Award.
"I'm absolutely delighted that the council has achieved these top awards again" said Councillor Kim Caddy, Cabinet member for Housing. "It's great recognition of our continuing efforts to improve animal welfare in the borough. We are committed to ensuring dogs in the borough are well taken care of and we work closely with our residents who are dog owners to make sure that is the case."
The awards are supported by the Local Government Association, along with the Chartered Trading Standards Institute and the Chartered Institute of Environmental Health.