Thank you to our social workers
Published: Thursday, November 26, 2020
Wandsworth social workers and some of the children they support will be playing a key role in today's Thank You Social Workers event.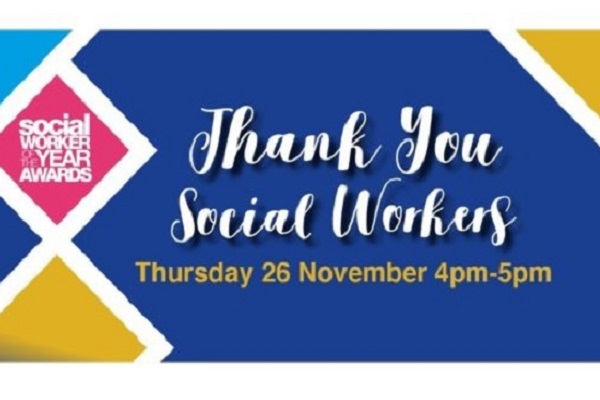 This year, instead of the usual awards ceremony, the Social Worker of the Year charity decided to run an event celebrating social workers, which will feature examples of how the profession has coped with the pandemic. It will be attended by social workers and managers from more than 150 local authorities, sector leaders and the Children's Minister.
Wandsworth is sponsoring the event and some of the children in the Wandworth Children in Care Council (CLICK) will be performing a rap at the online event – you can read the words of the rap at the end of this article. In addition, 19-year-old Kash has written an article for the brochure talking about how much social workers have helped her since she was 12: "Social workers have been a big part of my life – they have gone out of their way to help and support me. They have asked me what I want for the future, encouraged me and helped me stay on the right path."
"We wanted to get involved because it's important to us that our social workers know how much we value them," said cabinet member for education and children's services Cllr Will Sweet.
"We are very invested in attracting some of the country's most talented social workers, and then giving them extensive support and training. That way we know our young people are getting the very best help available to enable them to flourish and reach their potential."
The council's Children's Services department has a programme to recruit and retain top talent, including its Social Care Academy. Find out more about working for Wandsworth.
Rap written by Click members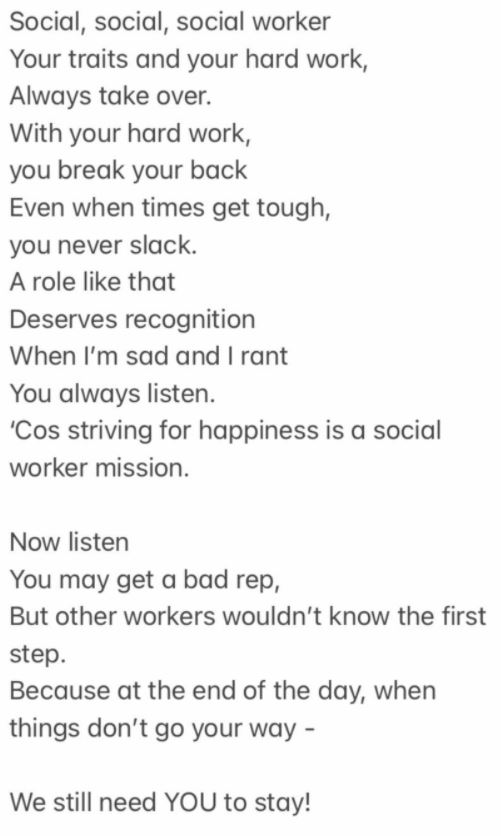 Social, social, social worker
Your traits and your hard work,
Always take over. 
Wtih your hard work,
you break your back
Even when times get tough,
you never slack.
A role like that
Deserves recognition
When I'm sad and I rant
You always listen. 
'Cos striving for happiness is a social
worker mission. 
Now listen
You may get a bad rep,
But other workers wouldn't know the first step.
Because at the end of the day, when
things don't go your way - 
We still need YOU to say!