High-tech help to keep people connected
Published: Thursday, November 5, 2020
Wandsworth Council is providing vulnerable people with easy-to-use communication tablets to help them keep connected.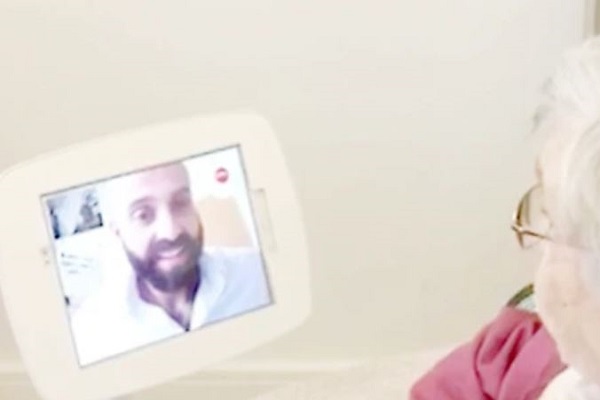 In partnership with Alcove, the council is making the Carephone devices available to vulnerable or clinically vulnerable people who receive a care or support package. It means they can easily make video calls with family, friends, care workers and other approved service providers.   
The devices can be used by people with little or no technological expertise and will enable care workers perform tasks that do not require face-to-face visits, helping to reduce the risk of Covid-19 transmission. 
Cabinet member for health and social care Cllr Clare Salier said: "Some people struggle with new technology, so we have found a really easy-to-use way for them to remain connected and receive care.  
"The system is designed to supplement regular face-to-face care visits – not replace them – and will allow residents to receive care virtually for identified tasks. It has the added benefit of giving friends and family the ability to check-in on their loved one and be reassured that everything is OK." 
If you feel a Video Carephone would help a relative or friend who receives council care or a support package email digitalsupport@richmondandwandsworth.gov.uk to find out more.