Graveney School in top ten nationwide for closing disadvantage gap
Published: Monday, November 23, 2020
A ground-breaking piece of research carried out by a national teachers' support group has number crunched last summer's GCSE exam results and found that Graveney School in Tooting is in the nation's top ten for closing the disadvantage gap among its pupils.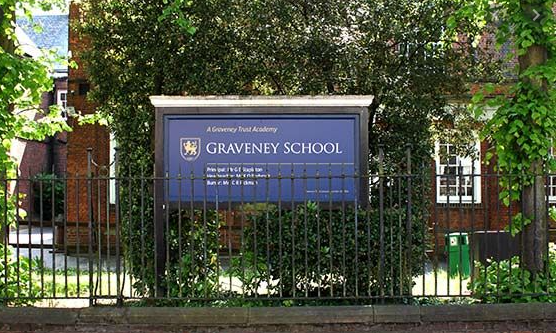 The research, carried out by 'We Are In Beta', a network of teachers and school leaders who share ideas of best practice to improve school performance, studied GCSE results in 2019 and found only a handful of schools had achieved success for their pupils across the board – regardless of their backgrounds.
Its analysis found that pupils at Graveney from disadvantaged backgrounds performed just as well as their less disadvantaged peers.
An examination of the school's GCSE results places Graveney within the top ten in the country – equivalent to the top 0.4 per cent of all schools - for closing the disadvantage gap.
The analysis suggests that one significant factor in achieving this positive outcome is a wide-ranging culture of achievement shared by all within the best schools. They found that what differentiated these successful schools from others was that outstanding progress was made by children of all abilities within their disadvantaged cohort.
Town hall education spokesman Cllr Will Sweet said: "We have long known about the really high quality of teaching and learning at Graveney. It's no wonder it's one of the most popular and oversubscribed schools in south London.
"Closing the disadvantage gap and raising the educational achievements of children, who for a range of reasons might not be expected to do so well at school, is something all those in the education system aspire to.
"Hopefully other schools across the country will learn from Graveney's example and try to replicate its success. In the meantime I would like to pay tribute to all the teachers and pupils at Graveney for their superb achievements."
School Principal Cynthia Rickman added: We've always prided ourselves on the fact that everyone does well at Graveney, not just those of high ability, so we're particularly pleased to have such a convincing piece of evidence to share. It's not just our most able that are successful here, it's everyone."