Council teams up with local theatre to offer live-streamed panto
Published: Thursday, November 19, 2020
Wandsworth Council is working with Battersea's Theatre503 to offer a live-streaming of their pantomime The Fairytale Revolution.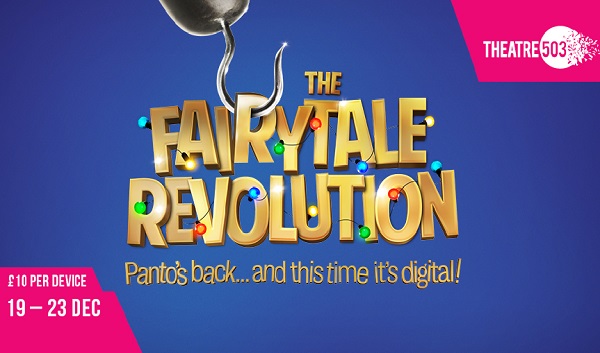 The council will pay for schools, hospitals, care homes, low-income families and the communities most affected by Covid-19 to watch the show for free. Tickets will also be on sale to the general public for showings between December 19-23.  
Written by Anna Spearpoint and Louise Beresford, it reimagines the Peter Pan Story.  Wendy and Captain Hook want to rewrite their stories and follow their own dreams, only to be thwarted by the omnipotent Narrator who isn't going to let them overhaul centuries of panto tradition.  
The show is being filmed by Chocolate Films, a Battersea-based social enterprise that empowers young people through filmmaking. It is moving to Nine Elms in 2022 to be one of the anchor tenants of the new cultural quarters there. 
The council has also welcomed the news that the Government is providing financial support for key Wandsworth arts organisations including the Battersea Arts Centre, ArtLacuna, Art-k Wandsworth, Backyard Cinema, Ballet Soul, Bounce Theatre, Chocolate Films, Clapham Grand, Devas, Enable Leisure and Culture,  NEKO Trust, Royal Academy of Dance, the Magic Garden, Theatre 503, Wimbledon Arts Studios and World Heart Beat Music Academy. 
Wandsworth Council's Cabinet Member for Community Services and Open Spaces, Councillor Steffi Sutters, said: "Without doubt we are living through difficult times and we wanted to inject a bit of fun into everyone's lives this December by staging a virtual pantomime.  We are delighted to be working with two of Wandsworth's key local arts organisations, Theatre 503 and Chocolate Films, on this project to do just that. We hope this panto will enable families  to come together through an online interactive show." 
The council will be getting in touch with schools and other groups and organisations to arrange free viewing. General tickets are on sale for £10 per device login at theatre503.com/whats-on/fairytale20. If you think you may be eligible for free tickets there is also a link on that site to apply for them via the theatre's own Share the Drama scheme.