Open days at Putney studio of renowned artist Alan Thornhill ahead of online auction
Published: Wednesday, June 9, 2021
The Putney studio used by the renowned artist and sculptor Alan Thornhill – the man behind the famous Putney Sculpture Trail – will be hosting open days later this month ahead of an online auction of his works of art.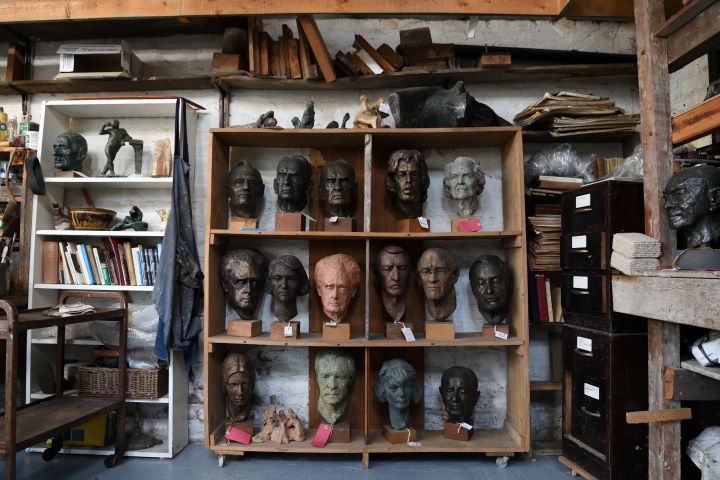 Alan Thornhill passed away in March last year at the age of 98 and since then the studio where he created many of his sculptures over six decades has remained largely untouched.
It is filled with original sculptures, paintings and drawings that are to be auctioned next month.
And to give people an idea of the artworks on offer, his daughter Anna has arranged for two open days when they can visit on June 26 and 27.

She said: "The studio will be open to the public for the last time before it is sold.
"My father was the creator of the Putney Sculpture Trail, a permanent installation of nine sculptures along the Thames embankment. He was also a prolific portraitist, painter and draughtsman. Owned and worked in for 60 years, the studio is full of atmosphere and is pretty much as he left it. We want to welcome local people to see what is behind its closed doors.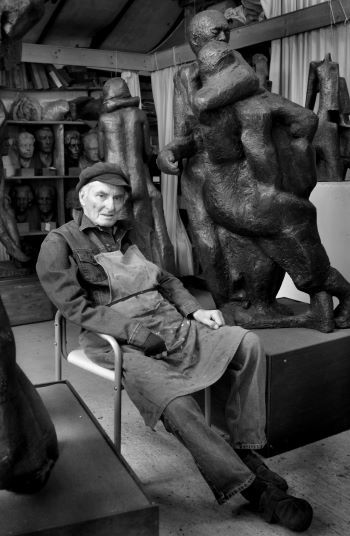 "There will be drawings and small sculptures for sale on the day and an opportunity to bid for larger works, portrait heads and abstract paintings which will be sold online by Chiswick Auctions on Thursday, July 8.
"The studio is well-ventilated and some works will be outside, weather permitting. Social distancing will be encouraged."
The studio is at 75 Felsham Road and the open days will be held on:
Saturday, June 26 - 12 noon to 8pm
Sunday, June 27 - 12 noon to 6pm.
His Putney Sculpture Trail is the largest permanent public collection by a single artist in London. It comprises nine bronze pieces that Mr Thornhill donated to the borough and went on public display in 2008.
Wandsworth Council leader Ravi Govindia said: "Alan Thornhill's creative genius has provided a long-lasting legacy for the people of Putney. His contribution to cultural life in the borough cannot be overestimated. We owe him a huge debt of gratitude."
He began living in Putney in 1959 and remained there until 1994 when he moved to Stroud in Gloucestershire. But despite moving to the west country, he retained his studio in the borough.
Trained originally as a potter at Camberwell School of Art after the war, he pioneered a radical and improvisatory approach to claywork which involved dispensing with an internal armature and allowing content to emerge from his unconscious. Abstract pieces of the 1960's developed into large often entwined groups of figures. Pacifism, Jungian psychology, and world conflicts were themes which emerged organically in his work. Alan also made a large number of portrait heads from life including of Tom Stoppard, Mannie Shinwell, A S Neill, Basil Bunting and Enoch Powell.
In later life he painted prolifically, creating self-portraits, still lives and landscapes of Putney, Gloucestershire and France, together with large bold charcoal drawings.
For more information about the open days please email alanthornhillsculpture@gmail.com or visit www.alanthornhill.co.uk For further details about the Putney Sculpture Trail visit the TiCL website.