Independent study shows Tooting Common athletics track is fit for training
Published: Wednesday, June 16, 2021
A detailed study into the condition of the running track on Tooting Common confirms it can still be used by schools and local sports groups for training, leisure and fitness purposes.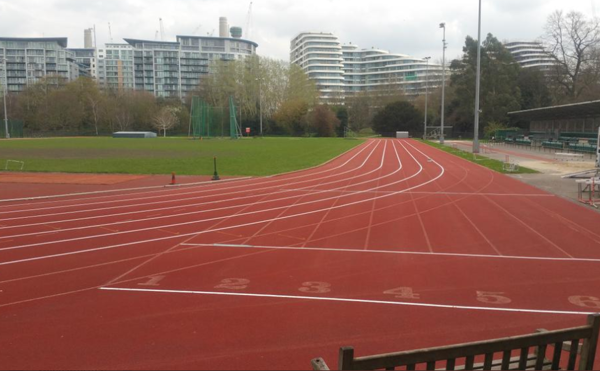 The independent report, conducted by a specialist sports engineering consultancy and testing laboratory, found that while the surface had hardened in places it can still be safely used for running and training.
The report, commissioned by the council and produced by Labosport, a leading company in sports field testing and certification, monitored surface hardness, bounce and shock absorption at the track, and concluded that it remains suitable for "UK Athletics License Level 1 events".
Its report said: "Use of the facility for training can still continue to take place providing the following informatives are put in place: All known users and any coaches should be advised ……that the track surface has been recently tested and found to have hardened to a degree which has reduced its ability to absorb shock. Therefore, coaches and athletes should adapt the volume and type of training accordingly and consider the footwear that they wear (i.e. consider wearing trainers/racing flats as opposed to spikes)."
The council's environment and community services spokesman Cllr Steffi Sutters said: "We have seen some claims on social media in recent days that the track is crumbling, unusable and unsafe and that its future is somehow at risk. Let me say now that these claims are totally untrue.
"We fully support and encourage our residents, especially our young people, to engage in sports activities, which is why we provide top quality sports facilities across Wandsworth including running tracks at both Battersea Park and Tooting Common.
"We want our local schools and clubs to use these facilities as often as possible. The athletics track at Tooting remains perfectly adequate for training purposes and for school sports events as we continue to monitor its condition we will continue to have discussions with local groups, schools and sports clubs about how it can best serve its users in the future."