Keep cool as temperatures rise
Published: Friday, July 16, 2021
As the weather warms up, people are encouraged to take care of their health.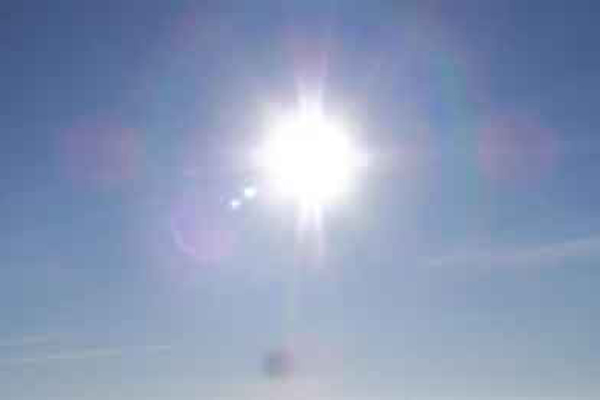 The Met Office today (Friday) issued a Heat Health Warning. Sign up for Met Office alerts, so you are prepared for when the heat strikes.
The pandemic means people are spending more time isolated in homes that could be poorly ventilated or that get very hot like top floor flats. The NHS tips for coping in hot weather include:
close curtains on rooms that face the sun to keep indoor spaces cooler
try to keep out of the sun between 11am and 3pm if possible and avoid exercising in heat
when out and about, walk in the shade, apply sunscreen, wear sunglasses, loose fitting clothes and a wide-brimmed hat
drink plenty of fluids and carry water with you if you travel
avoid drinking coffee, tea, and alcohol, as they can dehydrate you quickly
never leave anyone in a closed, parked vehicle, especially older people, infants, young children, or animals.
look out for your community especially vulnerable groups such as older people, young children, and babies and those with serious illnesses
Cool Spaces are areas where Londoners can take respite on hot days. When using outdoor Cool Spaces such as parks and green spaces, please remember to follow appropriate Covid-19 guidance.
Everybody is affected by high temperatures differently, but certain factors increase an individual's risk to experiencing poor health, heat exhaustion and heatstroke during a heatwave. Elderly people, babies and small children and people with long-term health conditions, dementia and mental health difficulties are particularly at risk. Symptoms of heat exhaustion could include a headache, high temperature, cramps, dizziness, loss of appetite or feeling sick, being thirsty, having pale or clammy skin. If you are experiencing heat exhaustion, make sure you rest in a cool place within 30 minutes.
Common heat exhaustion can turn into a heatstroke, which is very dangerous and requires urgent medical attention. Signs of heatstroke can include high temperature of 40 °C or above, not sweating when feeling hot, shortness of breath, confusion, or fainting. If you think you or someone else have any signs of a heatstroke, do not delay and call 999. Visit the NHS website for more information: 
Wandsworth Council's health and social care spokesman Cllr Clare Salier said: "During the pandemic, people have been unwilling to visit hospitals and surgeries, or bother their GP. But medical issues you may think are trivial can be very serious so please seek help if you are unwell.
"If you are spending a lot of time indoors, take care to do all you can to keep cool. We would also ask residents to look out for others. If a friend, relative or neighbour is vulnerable, please keep an eye on them."
For more resources, please visit the council heatwave webpage . If you are worried for yourself or someone you know, contact the council's adult social care team.