Grants for community groups to help local people in need
Published: Thursday, January 7, 2021
A range of community organisations have received emergency grant funding from the council to able them to support local people through the Coronavirus pandemic.  
The council has already awarded a number of grants through its Covid-19 response fund. The latest round of funding is from the Covid-19 Food and Non-Food Essentials Grant Fund, for projects supporting vulnerable and older people.  
Both grants are in addition to the council's normal funding scheme for community, voluntary and charity groups, the Wandsworth Grant Fund, which will announce its latest round of recipients next month.  
The Food and Non-Food Essentials Grant funding totals more than £36,000 and will enable a number of organisations to continue vital work providing food and other support to local communities. Recipients include: 
Be Enriched: Funding will help pay for fruit, vegetables and other ingredients for the Tooting Graveney Canteen, which supports 35 local households.  
Business Launchpad: Money for food plus staff and admin costs for Tooting Community Projects delivering hot meals and care packages. 
Carney's Community: Food, staff and packing costs to provide cooked meals to young people as part of its Fit and Fed sessions.  
Contact Wandsworth: The grant will pay for shopping vouchers for food and clothing for local families with disabled children facing hardship.  
Dons Local Action Group: Running costs for the project which provides food boxes, baby items, furniture and appliances to people in need. The funding will enable 4,000 people a week to be reached.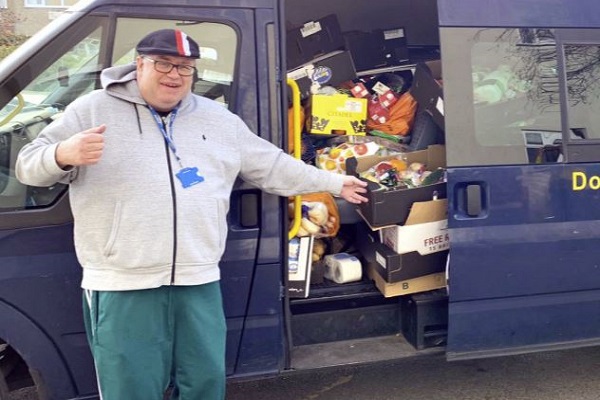 A volunteer for the Dons Local Action Group. Find out how to volunteer at https://donslocalaction.org/volunteer/
Ethelburga Residents' Association: The grant will pay for food to enable weekly food parcels to local people for 12 weeks. There are also plans to provide hot meals to older people.  
Falcon Estate Residents' Association: Food parcels and telephone support for 60 families.  
MKA Nasir Region: Food and other essentials for Roehampton families in need and feeding sessions for homeless people. 
PCC St Michaels and St Stephens: Staff, food and other costs for social outreach work for vulnerable people in Southfields, including Soup and Sandwich community lunches.  
Rackets Cubed: Community Boxes containing food and other essentials for families most vulnerable to Covid-19.  
Spear: Food, food vouchers and essentials for homeless people. Since last March Spear has helped find accommodation for 417 rough sleepers and over the next four months aims to support more than 200 more – 80 of them from Wandsworth.  
Tooting Community Kitchen: Funding for a new food bank providing food packs and basic essentials.  
Cabinet member for finance and corporate resources Cllr Rory O'Broin said: "The council recognises the contribution that local voluntary and community groups have made in the local Covid-19 response. We welcome the chance to support them with the vital work they are doing." 
Find out about sources of support during the pandemic 
Find out about grants for the community and voluntary sector.