Families can help choose new look for Battersea Park's toddlers and junior playground
Published: Friday, January 8, 2021
Families with younger children and toddlers are being urged to take part in a public consultation that will help decide an exciting new look for one of the playgrounds in Battersea Park.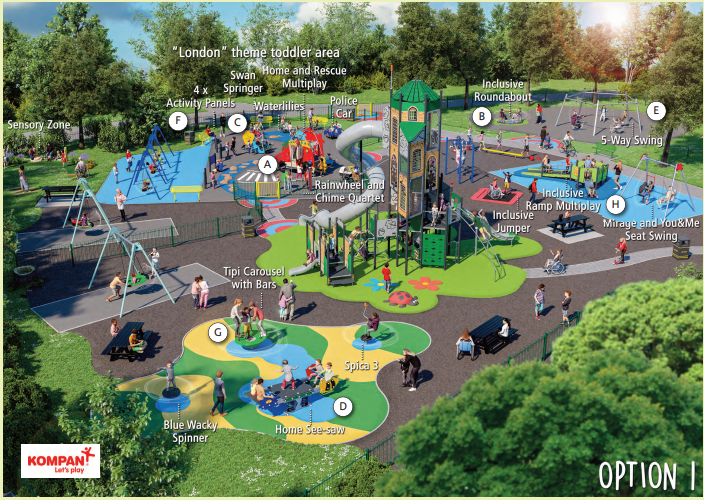 The council has unveiled three new designs for the park's junior and toddler playground under plans to see the existing facilities upgraded with exciting and challenging new play equipment.
Parents and children are now being asked to register their views on which of the three designs they prefer. Families can choose their favourite before the consultation closes on January 25.
The choices are:
The new equipment has been designed to be appropriate for the age ranges of the children who use the playground, which offers a section for toddlers and children under the age of eight and a separate junior section for slightly older children. The adjacent and separate adventure playground is designed for children aged eight and upwards.
Once chosen the final playground design will be submitted for planning approval.
Parks and open spaces spokesman Cllr Steffi Sutters said: "These are three wonderful designs for children and their families to choose from and I would urge everyone who uses the playground in Battersea Park to get involved and tell us which design they prefer and help choose the best one."
Over the past three years nearly £8m has been spent on local initiatives including schemes to support safer communities, employment opportunities for young people, better pavements and improved parks and playgrounds. These have been paid for using the Wandsworth Local Fund (WLF) which comprises money the council has levied on developers to help pay for community and local neighbourhood infrastructure improvements across the borough.