Wandsworth's Walking and Cycling Strategy Moves Forward
Published: Monday, February 8, 2021
Last week the Strategic Planning and Transportation Overview and Scrutiny Committee met to agree the production of a new Walking and Cycling Strategy. 
The strategy will detail the actions Wandsworth Council will take to increase the rates of walking and cycling within the borough.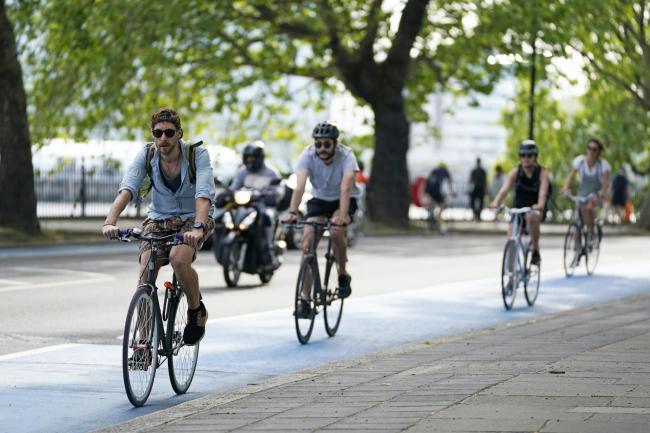 The new strategy will help increase the amount of people who chose walking and cycling as their preferred methods of transport, making them safer and normalising cycling as an everyday transportation method.
Key actions include auditing the current cycling routes in Wandsworth and using both data and stakeholder feedback to optimise and expand on current cycle routes.
Additionally, improved signage would be implemented, and routes will be assessed to ensure they are accessible to a wide range of users, including those with limited mobility.  
The Council plans to continue improving the quality of public spaces and pedestrian experience in the Borough's town centres, high streets and shopping parades.
While focusing on infrastructure development, the new plan also expands on the borough's approach to working with third-party operators including Southwestern Railway and Transport for London. This will include cycle hire such as Santander Cycles and dockless bikes like Uber's Jump bikes, and e-scooters as well as the links with public transport. 
Transport spokesman, Cllr John Locker, said: "We are really pleased to be developing a new Walking and Cycling Strategy and the positive impact it will have on transport and air quality in the borough. 
"Walking and cycling in Wandsworth are popular modes of transport with about half of our households not having access to a motor vehicle and most residents, whether they own a car or not, regularly walking, cycling and using public transport.
"Importantly, encouraging motorists to switch to sustainable modes of transport is a key aspect of the council's broader strategy to reduce carbon emissions in the borough."
Wandsworth Council declared a climate emergency in June 2019 and created an action plan to tackle climate change and become a carbon-neutral organisation by 2030. Transport is one of the council's key action pillars, you can read the Wandsworth's Environment and Sustainability Strategy (WESS) here.