Switch to direct debit and enter our prize draw
Published: Friday, February 12, 2021
Pay your adult social care invoices by direct debit for a chance to win £200.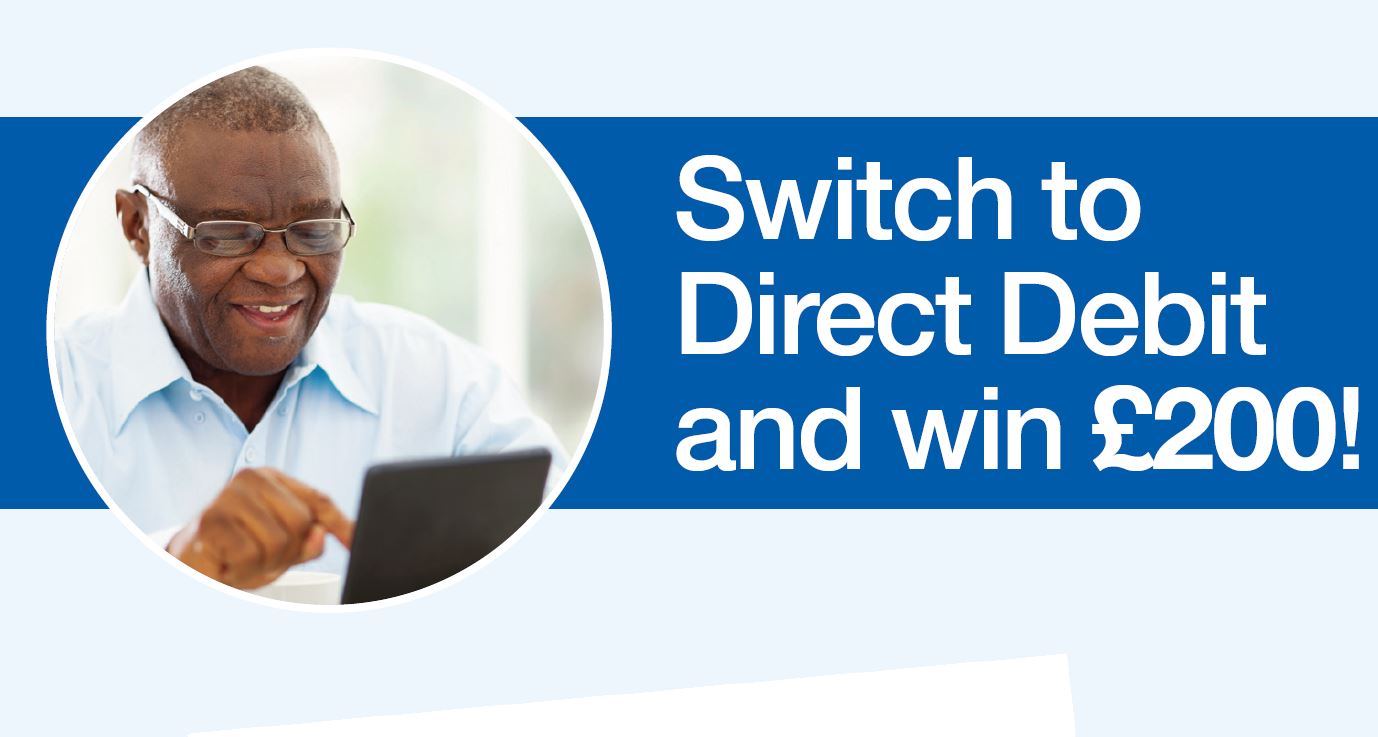 All you have to do is set up a direct debit with your bank and you will be entered into a quarterly prize draw. Recently the first winner was picked at random, with the £200 prize won by a 96-year-old resident.  
Everything is protected by the Direct Debit Guarantee and you'll get a full refund from your bank if there's a mistake by the council or banking system.  You will be in control and you can cancel it at any time. 
Cabinet member for adult social care and health Cllr Clare Salier said: "Direct debit is the easiest, most convenient and most secure way to pay your care and support bills.  You won't need to worry about remembering to pay your bill each month because payments will be made automatically. 
 "We are encouraging people to pay this way because it's easier for them and it reduces the collection costs for the council – the more people that sign up, the bigger the savings that can be passed back to the town hall and used to protect services and keep council tax bills low." 
The next prize draw is in April. To be entered,  set up a direct debit for your adult social care invoices.