Residents shocked to see cheetah-like wildcat on Roehampton window ledge
Published: Friday, February 12, 2021
A man who kept a dangerous wildcat – a close relative to a cheetah – as a family pet without a licence and then evaded attempts to track it down by the authorities has been fined and banned from keeping similar animals for two years.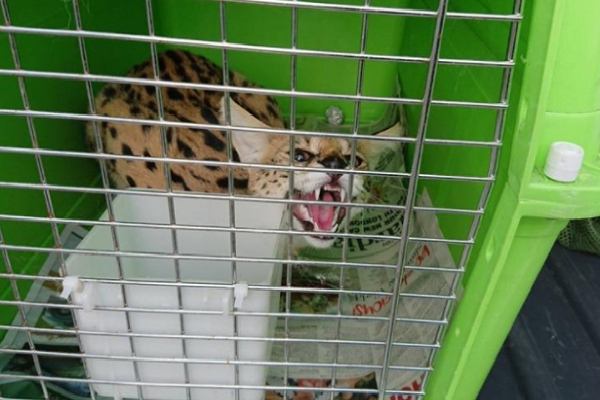 James Brown was convicted of an offence under the Dangerous Wild Animals Act (DWA) 1976 after a court heard that neighbours had complained of a serval cat being kept in their neighbourhood.
Magistrates heard that the animal – normally found in sub-Saharan Africa – is a dangerous predator that cannot normally be purchased in this country and if legally imported, can only be kept by special licence holders. They must be kept in a secure enclosure and are not suitable as domestic pets.
The council's licensing team first because aware of its presence when Mr Brown emailed the town hall to inquire about obtaining a DWA licence. During a subsequent telephone conversation where it was explained what would be required for a licence he changed tack and said he was about to move from his address in Old Devonshire Road, Balham to a new residence in Lambeth.
Wandsworth officers then contacted their counterparts in Lambeth to alert them – but Lambeth Council never received any licence application from Mr Brown.
Two months later a member of the public contacted the council to complain about seeing a wildcat sat on a window ledge at Mr Brown's property in Old Devonshire Road. When contacted he said he no longer owned the serval and again insisted he was moving to Lambeth.
Nothing more was heard for six months when another member of the public complained about seeing a wildcat sitting at the window of a property in Vitali Close, Roehampton, which enquiries revealed as being Mr Brown's new home.
As a result animal welfare officers and police were able to visit and question Mr Brown, who at that stage insisted the cat was not a serval but another species of less dangerous wildcat.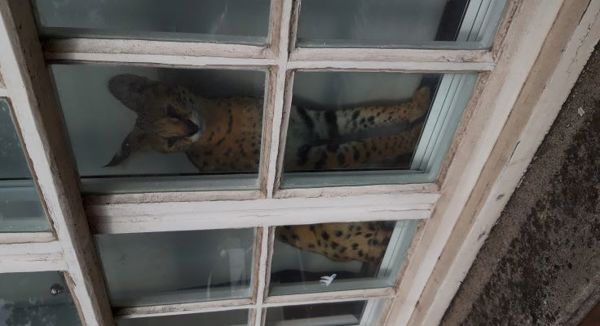 He also said he had been liaising closely with a licensing officer at the town hall in order to get a licence. Unfortunately for him though the officer he named was present and able to confirm he had not applied for a licence and one would not be granted allowing a wild animal to be kept in such surroundings.
At this stage the serval was removed and rehoused at a specialist wildlife facility where it could be cared for in a more suitable environment.
Mr Brown subsequently gave interviews to local and national media saying he was actively trying to get a licence and claimed he'd only agreed to look after the serval after its previous owner had struggled to care for it.
The court was told these claims were undermined by Mr Brown's glowing Facebook endorsements of the Russian company he'd purchased it from, while checks showed that a microchip found in its neck had indeed been issued to a company in Russia. It is not clear how the animal came to be in the UK.
Mr Brown subsequently failed to attend taped interviews and did not answer a summons to appear in court. He was convicted in his absence and at a sentencing hearing on Tuesday at Lavender Hill magistrates court, which he also did not attend, he was fined £1,000, ordered to pay £4,000 in prosecution costs and a £181 victim surcharge. He was also banned from owning any dangerous wild animals for two years.
Community services and environment spokesman Cllr Steffi Sutters said: "Keeping a wild animal like this as a pet is a risky business, but it is possible if certain licence requirements are met. These have been written into law to not only ensure the safety of the public but also the welfare and wellbeing of the animal.
"However it is not suitable to keep a predatory wildcat that should be roaming the wide-open plains of Africa in a cramped residence in Roehampton.
"In this case Mr Brown sought to deceive the authorities about what species the animal was and where it was being kept. It was only as a result of complaints from members of the public that we were able to track it down.
"Happily as a result of the action we were able to take this wildcat is now living and thriving in much more natural and appropriate surroundings."