More lateral flow tests now available
Published: Wednesday, February 3, 2021
One in three people who have coronavirus don't show any symptoms but can still pass the virus on.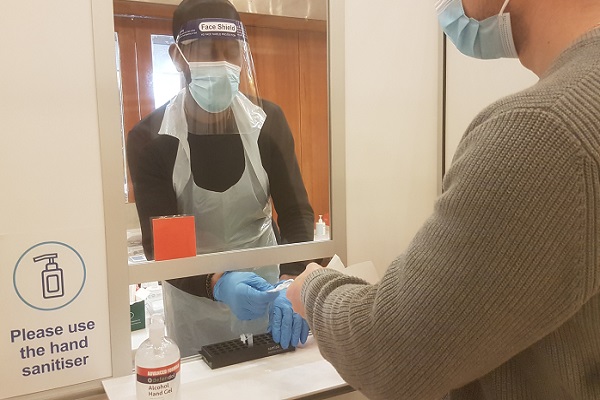 If you want reassurance and want to protect yourself and others you can now get a lateral flow test if you have NO symptoms at one of the council's new large testing centres. Wandsworth recently added another test site in Battersea, which opened on Feb 1, as well as one on the Tooting border, opening on February 8.
Wandsworth's cabinet member for Adult Social Care and Health, Cllr Clare Salier, said: "Lateral flow tests are used to help detect and fight COVID-19. The tests let people with no symptoms check if they have the virus and make sure they are not putting others at risk, with results given in less than an hour.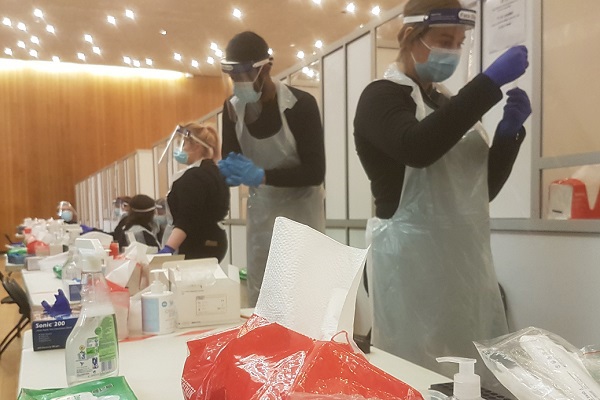 "We have been offering these tests for a few weeks for essential workers and are now offering lateral flow tests to everyone without symptoms who cannot continue to stay at home because of work or caring responsibilities."
Coronavirus is still spreading so it is very important that we all continue to follow guidance to control the virus and save lives. Stay at Home, Protect the NHS, Save Lives and always remember – hands, face, space.
The test sites are open 9.30am – 4pm and the council is also opening the Wandsworth Civic Suite from 10am-2pm at weekends to make it easier for those on shift work or unable to attend during the week to book a test.
Wandsworth
Civic Suite Wandsworth (Wandsworth High St, London SW18 2PU)
Open from 1st February, Monday - Friday, 9.30am - 4pm; Saturday - Sunday, 10am - 2pm
Battersea Sports Centre (Hope Street, SW11 2DA)


Open from 1st February, Monday - Friday, 9.30am - 4pm

St Thomas with St Stephens Church (Telford Avenue, Balham SW2 4XW)
Open from 8th February, Monday - Friday, 9.30am - 4pm
Find out more and book here: Book a lateral flow test