Keep your dog safe
Published: Tuesday, February 9, 2021
The council's animal welfare manager is warning dog owners to keep an eye on their pets following an increase in thefts during the pandemic.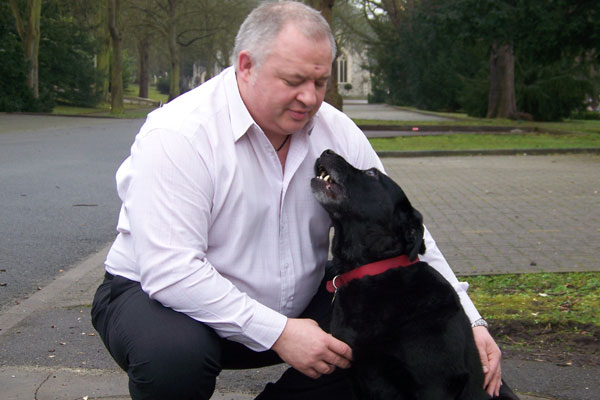 The lockdown has seen a big increase in the popularity of puppies – with a subsequent UK-wide rise in thefts as prices soar.   
Mark Callis said: "It's is extremely rare that either the police or an animal welfare officer would seize your dog from you whilst you are out exercising it. Seizure can only usually take place in pursuance of a court order or warrant, which should be served upon you.  The exception would be if something serious or dangerous had happened. Always ask for ID" 
His advice includes:  
Do not give any personal information about your dog to a stranger such as name or breed. 

 

When your dog i

s off its lead, make sure you can always see it

 

 

Try and ensure that it is always a responsible adult that walks the dog 

Keep your dog's microchip details up to date

 

Report any incident of theft to the police

 and your dog's microchip data base provider.   
You should also report it to the council's Animal Welfare Service, who have regular contact with many dogs and owners across the borough, and scan dogs on a regular basis.  The service has records of more 5,000 dogs in the borough as part of its microchip and registration scheme. 

Last year the council won a Gold Stray Dog Award and Gold Housing Award in the RSPCA PawPrint Awards for its commitment and efforts to improve animal welfare in the borough. 

Cabinet member for community services Cllr Steffi Sutters said: "Losing a pet is incredibly upsetting, and while there's no evidence that theft is rife in Wandsworth, we are seeing a problem across the country so local people should be on their guard.  

"We have a fantastic animal welfare team, with lots of experience in reuniting lost dogs with their owners, so please get in touch if you need help."  

Contact the team at:  
020 8871 7606

07860 534733