Join the Conversation with Climate Conversations
Published: Friday, February 19, 2021
Building on the momentum generated by the Wandsworth Climate Summit of November 2020, the council has created a new series of events called Climate Conversations.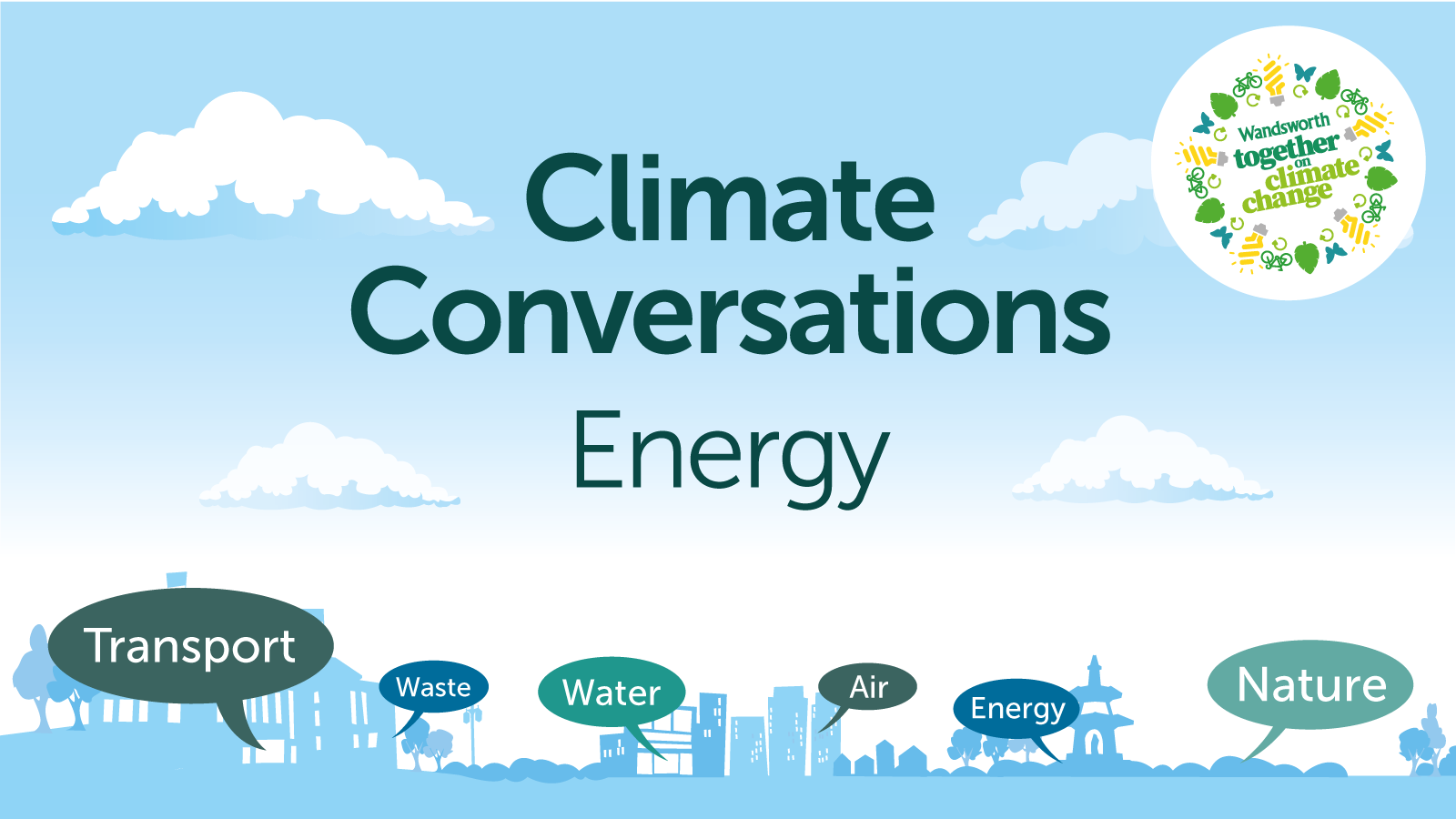 Update March 8, 2021: If you missed the discussion, you can watch a recording of below
The series hopes to bring together residents from across the borough to discuss climate centred topics, learn more from guest experts and share information.
Council officers will be present to host the event, keep the conversation moving and bring up relevant discussion points as well as introduce guest speakers to the event.
The first Climate Conversations event will be held on the 4th of March and will discuss Energy.
Energy was a prominent feature in the recently updated Climate Change Action Plan. The plan included the development of a 'decarbonisation strategy' set to target buildings with high carbon emissions and improve their energy efficiency.'
Additionally, the council have recently partnered with Solar Together to launch their spring solar panel group-buying scheme. Homeowners in Wandsworth can register their interest for the scheme here.
Green Homes Grant has also raised awareness of the importance of green energy to help reduce carbon emissions detrimental to climate change. The council was recently awarded another £500k to support home improvements for houses with poor energy efficiency ratings, bringing their total funding for the scheme to £1 million.
Cllr Rory O'Broin, Cabinet Member for Finance, Corporate Resources and Climate Sustainability, said: "We are excited to be launching a platform where residents can come together to discuss climate change.
"Tackling climate change is a significant undertaking and can be a complex topic to discuss. I think each event having a focus topic will help breakdown the broader theme of climate change.
"I hope that the events prove to be constructive, insightful and enjoyable for all those who attend. 
Registering for the event
This is an online event using Microsoft Teams. To register for the event, please click here.
Once registered, a personal link will be sent two days before the event and 30 minutes before it starts to join the Microsoft Teams Meeting event. Please see information on how to join a Teams Meeting here.
Wandsworth Council will be recording the event so those who missed out will be able to watch it back if you aren't able to take part on the day.
If you have any questions at all, please email climateconversations@wandsworth.gov.uk