Fostering During Coronavirus – Scott and Amy's Story
Published: Wednesday, February 24, 2021
Wandsworth urgently needs safe, loving foster homes for children and young people as the pandemic continues to have a profound impact for many families. Last September, Scott and Amy began a fostering journey of their own when they opened their home to an asylum seeker with no possessions to his name.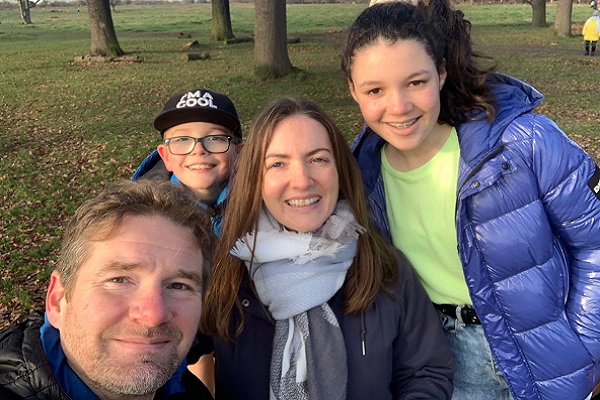 Scott said "Over the first few months we provided a stable and loving home for our new foster family member. We ate meals together, helped develop the life skills he would need in later life, supported his emotional needs and frequently enjoyed family football in the garden. My nine-year-old son's face, when he saw his new housemate had genuine football skills, was a picture!"
The family are now looking after their second young person, a teenage girl preparing to move onto independent adult life.
They spoke about the challenges and rewards they have gained from their experience: "it's not all plain sailing. Every day seems to throw up new challenges which can seem more intense when you are dealing with them in your own home. Fortunately, we have always had the support we needed from Wandsworth social services. Regular calls with our supervisory social worker have made us feel like we are not in it alone, and a few times I have called on our experienced foster carer mentor for some urgent advice."
Scott continued: "So far, the rewards have been immense, and have only had a positive effect on our family life. With Covid now putting so many families under enormous pressure, it feels more important than ever to do what we can to help each other out."
Cllr Will Sweet, cabinet member for children's services, said: "Every year, loving and caring local people like Scott and Amy help us to look after Wandsworth children by becoming foster carers. Through positive experiences such as theirs, we hope we can reach out to and encourage more people to consider fostering a child. It is a challenging time for everyone, and I want to personally thank Scott and Amy, and our other wonderful local foster carers, for helping our vulnerable children during this unprecedented time".
"Wandsworth Fostering are always in need of foster carers, particularly for teenagers, children with special needs and disability, unaccompanied asylum seekers and brothers and sisters. If you think you could provide a safe home to a child, we'd love to hear from you"
To find out more visit fostering.wandsworth.gov.uk, call 020 8871 6666 or email fosteringrecruitment@wandsworth.gov.uk.