Find out more about the Covid vaccine at online event
Published: Monday, February 22, 2021
Are you wondering about taking the Covid-19 vaccine? If so, come and hear from your local clinicians and Public Health leaders.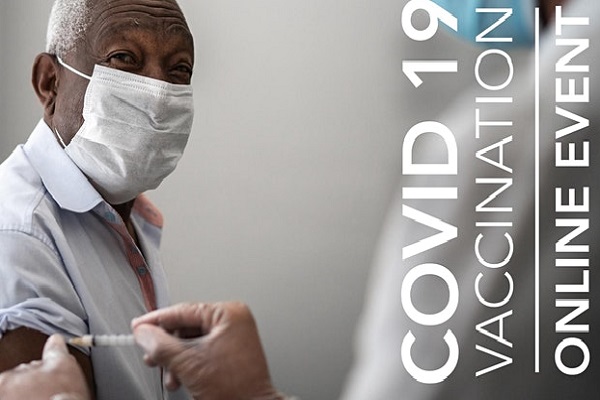 The online session will:
• Explain how Covid-19 vaccines have been designed and tested
• Explore the safety of the Covid-19 vaccines
• Address community concerns from residents in Wandsworth
This event is being held jointly by the NHS and Wandsworth Council and aims to give you access to information to make an informed opinion that will help you and your loved ones make the best decision for you as individuals.
Wandsworth's cabinet member for Adult Social Care and Health, Cllr Clare Salier, said: "Please join us for our online Covid-19 vaccination event and hear from local clinical and Public Health leaders about the vaccines, how they work, how they have been designed and tested, and their safety.
"The event is free to attend and once you have registered you will have the opportunity to ask questions about vaccinations that we will respond to on our webpages after the event."
Upon registration, you will have the opportunity to notify the Council of any questions you would like addressed concerning the vaccine. Please note: there will not be a Q&A session at this event. These will be answered on our Q&A page after the event, and in future sessions.
Once registered you will be sent a personal link two days before the event and again 30 minutes before it starts to join the Microsoft Teams Live event.