Create and Learn playkits scoop national award
Published: Monday, February 15, 2021
Create & Learn PlayKits, a project co-created by Wandsworth Council, has won the Best Arts Project category in the Hearts for the Arts awards.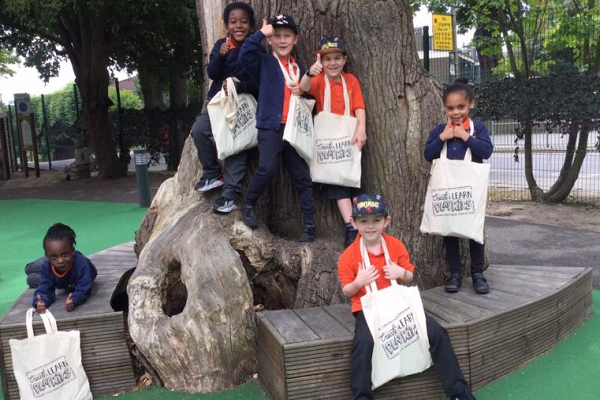 The annual awards celebrate the unsung heroes of local authorities who are championing the arts, often within a climate of severe financial challenges, as well as this year the added challenges that lockdown has caused. The winners were announced on February 14 – Valentine's Day. 
During 2020, the Create & Learn PlayKits supplied creative materials and activities through primary schools and foodbanks to more than 4,425 local children aged 6-10 years old who were most in need. The project is a partnership between the council and the borough's creative organisations. 
Organisations and artists involved include Agora Arts Circle, Battersea Arts Centre, Bounce Theatre, Corcutt Collective, Dan Castro, Draw my Town, Ellie Blanche, Hannah Coulson, National Theatre (Public Acts), Nine Elms Arts Ministry, Roehampton R.O.C.K.S, Royal College of Art, Creative Wandsworth, Sarah Mattison, SenTalk, the Arts Team at St George's Hospital Charity and Francesca Tiley, Tara Arts, Ubuntu Museum, 575 Wandsworth Road (National Trust) and Wandsworth Council.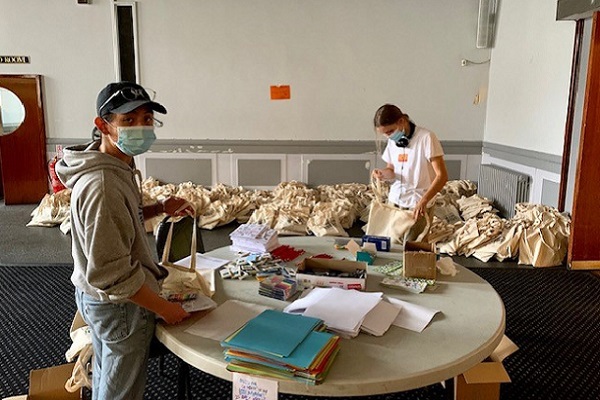 Creating kits in the Wandsworth Civic Suite
The Create & Learn PlayKits were funded with support from Kier, Battersea United Charities, Wandsworth Arts Fringe, Wandsworth Council, A New Direction, Putney High School GDST and ASDA, and put together with help from a dedicated group of volunteers. 
Wandsworth Council arts and culture spokesman Cllr Steffi Sutters said: "I'm so proud of everyone who worked on this fantastic project and I'm delighted their efforts have been recognised in this way. This was a real partnership effort and thousands of children have benefited."  
Congrats @CEP_Wandsworth @battersea_arts @wandbc for winning a #HeartsfortheArts award for Best Arts Project with your Create & Learn PlayKits. Our judges said:
"an amazing, selfless, show of dedication" https://t.co/csV3SKchUv (1/2)

— NCA (@weareforthearts) February 14, 2021
Wandsworth was up against stiff competition in the category, with the winner chosen by high profile figures in the arts and sciences. The award will be presented by National Campaign for the Arts chair Samuel West on March 3. 
Judges praised the PlayKits, with actor and director Adrian Lester describing them as "Direct, impactful creativity delivered straight to the young minds who will have charge of our culture in the future. The view that this was done with an eye on digital poverty is a massive bonus. This kind of project isn't a one off experience or tied to a certain location. The impact of the work done here goes home with the kids. I am very happy to hear they want to continue the project and work with artists and more schools in 2021."  
Another judge, journalist and broadcaster Mariella Frostrup said they were "A wonderful example of a community responding to specific need and bringing art and creativity into the homes and lives of the children involved. Particularly important during the lockdown to facilitate access to self expression. A really heartwarming and simple example of what a big impact small targeted local initiative can achieve." 
Wandsworth Council's Sara O'Donnell was also shortlisted in another category, Best Arts Champion – Local Authority or Cultural Trust Worker, for her work as Head of Arts and Culture in Wandsworth Council's Arts Service. The Arts Service works to celebrate local artists and creative organisations, organising a wide range of opportunities for residents to engage with culture such as the annual Wandsworth Arts Fringe and supporting the local creative sector. Find out more at wandsworthart.com.