Three weeks left to argue against cuts to local rail services
Published: Tuesday, August 31, 2021
Rail passengers who use South Western's services at Earlsfield, Wandsworth Town, Putney and Queenstown Road have just under three weeks left to register their objections to proposals to reduce services at these stations.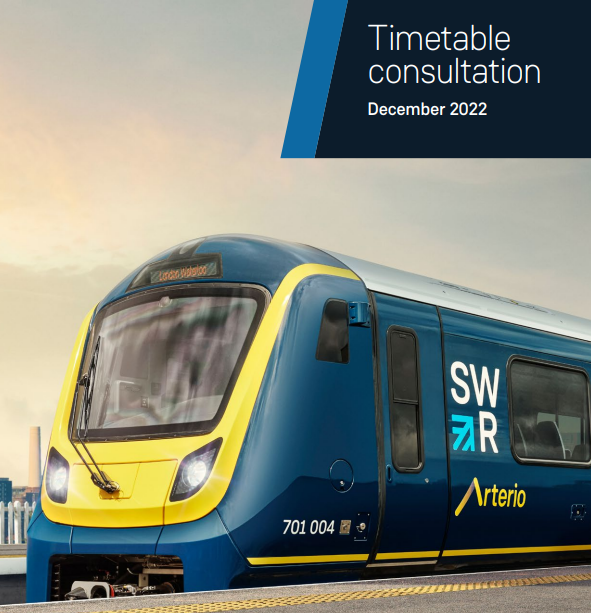 The train company has launched a consultation into a review of services across its network that is set to result in major changes to its timetables.
The deadline for responses to the consultation is Sunday, September 19 so time is fast running out for anyone wishing to object to the plans.
Passengers at the four stations listed above could be among the worst affected with the prospect of fewer trains calling at these stations from December next year.
The main changes being proposed by South Western Railway are:
• Queenstown Road to lose four trains per hour in both directions during off-peak times plus other rush hours services. This represents a 50 per cent cut in trains stopping here.
• Earlsfield to lose two trains per hour off-peak. There would no longer be direct services to Shepperton, meaning that direct services to Kingston would be every half hour rather than every fifteen minutes.
• Wandsworth Town and Putney to lose two local stopping trains every hour, which would particularly hit Wandsworth Town which is not served by the semi-fast services that stop at Putney.
The council's transport spokesman Cllr John Locker said: "It is of crucial importance that local people who rely on train services to and from these stations take part in this consultation and tell bosses at South Western Railway what they think.
"These are key passenger and commuter routes and in my view there's no justification for reducing services at the end of next year when we need to be encouraging more people to use trains to avoid a car-based recovery. 
"And at a time when councils like Wandsworth are taking steps to tackle climate change and encouraging greater use of public transport, this would be a retrograde step that could lead to greater car use, worse air quality and bigger carbon emissions.
"I would urge everyone who uses these services to take part in the rail company's consultation and make sure their voices are heard."
The consultation document can be found at https://www.southwesternrailway.com/plan-my-journey/timetables/timetable-consultation-december-2022.