There's still time to complete your census
Published: Thursday, April 8, 2021
If you have not completed your census, there is still time to do so, with feld officers from the Office of National Statistics (ONS) currently visiting households that have not responded.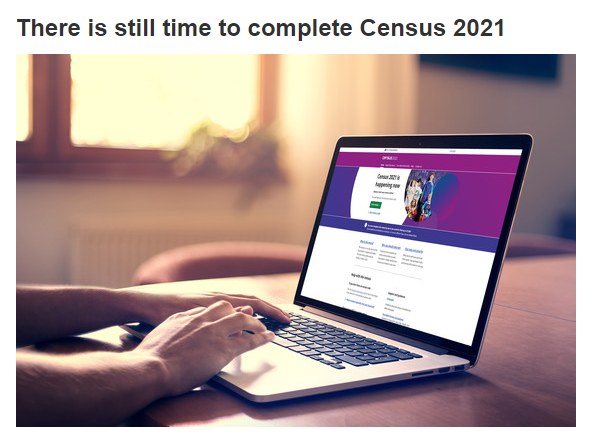 You should have been sent a second reminder letter from the Office of National Statistics, which contains a code enabling you to complete the census online.
If you haven't received it, or have misplaced it, you can request a new code online, or can call 0800 141 2021 to request a paper form.
Field officers will carry an ID card with their photograph and name and will not call before 9am or after 8pm. They will never ask for money or bank details and will never need to enter your home.
If you need help to complete your census, including help in another language, you can call 0800 141 2021
You can also receive face-to-face help at a Census Support Centre:
Elays Network
68 St Rules Street, SW8 3ED
You must make an appointment. Call (020) 7720 6864.
Al-Nagashi Mosque and Centre (EMCA)
283-291 Wandsworth Road, SW8 2ND
No appointment is necessary and the centre is open from 10am to 6pm, Monday-Wednesday and 2pm to 4pm on Friday.
The census asks key questions about individuals and their households to ensure local services in every community are informed by the best information possible.
The results from the census will shed light on the needs of different groups and communities, and the inequalities people are experiencing, ensuring the big decisions facing the country following the pandemic and EU exit are based on the best information possible, through the anonymised answers provided.
The ONS will never share personal details and no-one, including government bodies, will be able to identify you in census statistics. Personal census records will be kept secure for 100 years, and only then can future generations view it.
If people do not complete their census, they may have to pay a fine of up to £1,000.
For more information visit www.census.gov.uk