Mayor sends letter of condolence to Buckingham Palace
Published: Friday, April 9, 2021
Following today's announcement of the passing of His Royal Highness The Duke of Edinburgh, the Mayor of Wandsworth has written a letter of condolence to Buckingham Palace on behalf of the people of Wandsworth.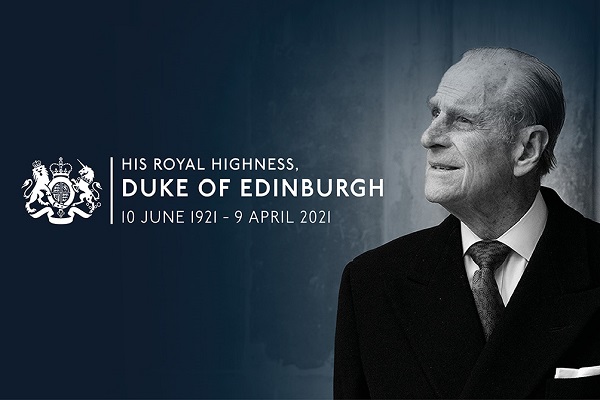 In her letter to the palace Wandsworth's Mayor Cllr Jane Cooper writes: "As we learn of the news that His Royal Highness the Duke of Edinburgh has passed away, I write to assure you that the thoughts of all citizens of the London Borough of Wandsworth are with Her Majesty the Queen and all members of the Royal Family at this sad time.
"Throughout his life the Duke demonstrated exemplary dedication and commitment to serving his country and supported countless charities. He has also been a source of strength and support to our monarch as he stood by her side through their many years together. Theirs was an extraordinary partnership.
"The people of Wandsworth have come together to share their grief at the loss of someone who, although they may not have known him personally, they regarded with affection and respect.
"I would also like to pass on my personal condolences. I was lucky to meet The Duke in 2004 when he reopened the renovated Battersea Park bandstand and found him charming and knowledgeable.
"The Union Flag is at half-mast at Wandsworth Town Hall.
"Once again, please accept our sympathies."
In accordance with protocols the Union Flag that flies above the town hall has been lowered to half-mast where it will remain until the morning after the funeral.
The leader of Wandsworth Council Cllr Ravi Govindia added: "On behalf of all the elected members and staff at Wandsworth Council I would like to express our deepest sympathies at the passing of the Duke of Edinburgh."