Wandsworth urges Mayor to introduce 20mph speed limit on all red routes
Published: Friday, May 29, 2020
Wandsworth Council has written to the Mayor of London asking for all red routes to be reduced to 20 mph.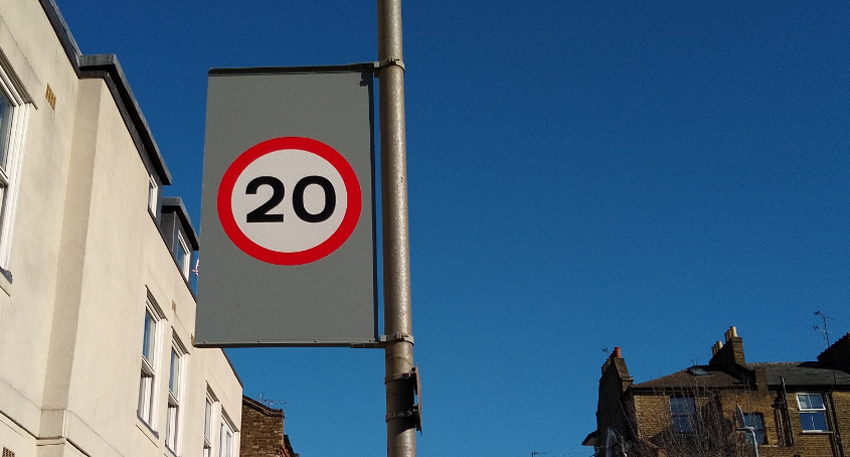 In a letter to Sadiq Khan, Cllr Paul Ellis, the council's cabinet member for strategic planning & transportation, has urged for a reduction in the speed limit on all the roads that run through Wandsworth where the council does not have jurisdiction.
Below is an image of all the red route roads in Wandsworth which are owned by TfL. None of these currently have a 20mph speed limit and both residents and the council have become increasingly frustrated with speeding on these roads throughout the borough.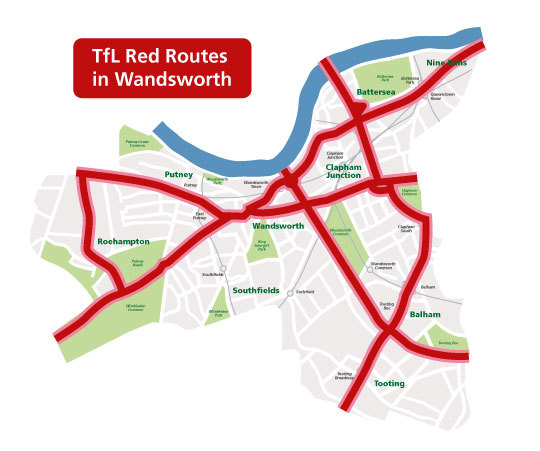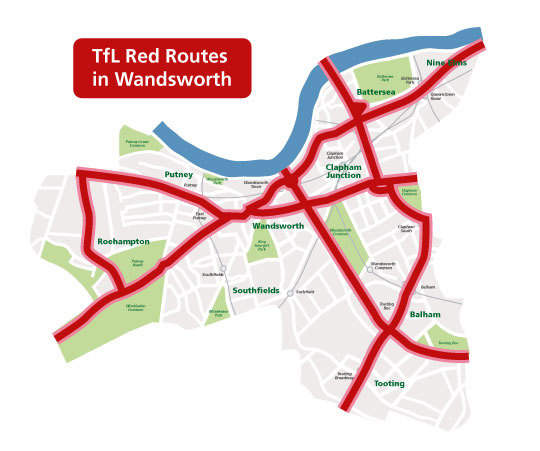 Cllr Ellis believes the 20mph speed limit now needs to be mandatory across all of Wandsworth.
In his letter, he said: "[Wandsworth] was one of the first Councils in the country to roll out a 20 mph speed limit in the majority of residential streets. Our ambition is now to become the first Council in the country to have a 20 mph speed limit throughout the borough.
"On 9 June I will be asking our Strategic Planning & Transportation Overview & Scrutiny Committee to approve my proposal to introduce a 20 mph speed limit on all A and B roads controlled by Wandsworth Council.
"There are, however, a number of TfL roads in our borough where the speed limit is currently greater than 20 mph. I am therefore writing to ask you to reduce the speed limit on all those roads to 20 mph. It would be extremely helpful to receive your reply by 9 June in order that I can share it with the committee."
He added: "Whilst writing, we are extremely concerned about an increased amount of speeding on some roads in Wandsworth. I am sure other boroughs are experiencing the same problem. As one of your responsibilities as Mayor is to set police priorities I am writing to formally ask you to make speeding enforcement one of your key policing priorities."
TfL owned roads in Wandsworth include:
Upper Richmond Road
Part of West Hill
Wandsworth High Street
East Hill
Marcilly Road
Huguenot Place
North Side Wandsworth Common
Battersea Rise
Part of Clapham Common North Side 
The Avenue
Clapham Common West Side
Amoury Way
Fairfield Street
Kingston Road
Roehampton Vale
Roehampton Lane
Swandon Way
Trinity Road
Tooting Bec Road
Upper Tooting Road
Tooting High Street
Balham High Road
Balham Hill
Wandsworth Plain
Ram Street
Roehampton Lane 
Wandsworth Roundabout
Part of Clapham Common North Side 
York Road
Battersea Park Road
Nine Elms Lane 
Elspeth Road
Latchmere Road
Battersea Bridge Road
Cambridge Road
Princes of Wales Drive
Party of Putney Bridge Road 
West Hill (Part - Eastern)
York Road 
Wandsworth Roundabout 
Trinity Road