Free bikes for NHS workers
Published: Wednesday, May 27, 2020
The council's road safety team has reported a huge upturn in requests for cycle training in recent weeks, and has been working closely with the St George's Hospital NHS Trust to provide staff with free bikes and advice on maintaining them.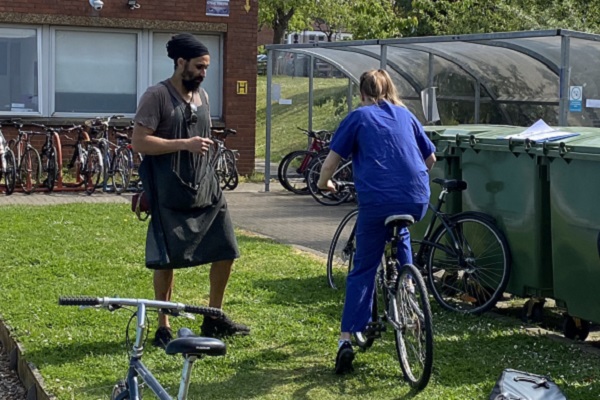 During normal times, the team runs a popular programme of free cycle training and Dr Bike cycle maintenance classes. Many people have asked for lessons so they can cycle to work rather than use public transport, and the team has promised to restart the programme as soon as it receives government guidance on social distancing and PPE requirements.
In the meantime it has been taking abandoned bikes that would otherwise be scrapped and bikes donated by members of the public, restored them and donated them to hospital staff, as well as mending their own bikes free of charge. So far 42 bikes have been handed out and the next maintenance session will be on June 11.
Instructors have also been helping with route guidance to enable people who are new to cycle safely navigate local roads, a service that they hope to also provide at Queen Mary's Hospital in Roehampton.
Geoff Simmons, who runs local history group Summertown185 donated some bikes to the scheme. He said: "it's a brilliant scheme and it was quite an emotional moment seeing those two bikes getting taken off! To know they are going to be repurposed and used by frontline workers really felt like such a positive thing.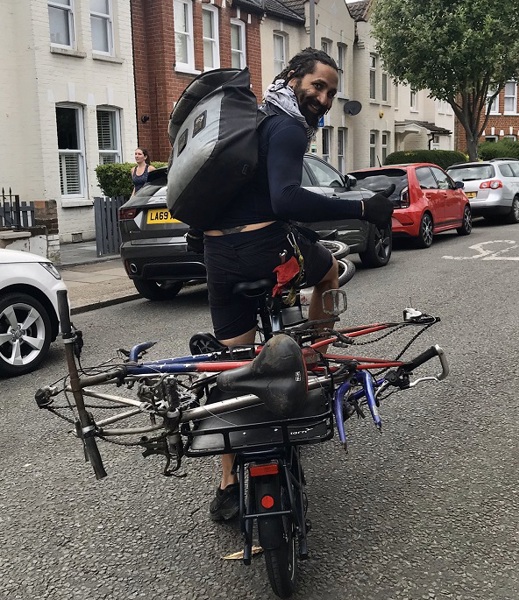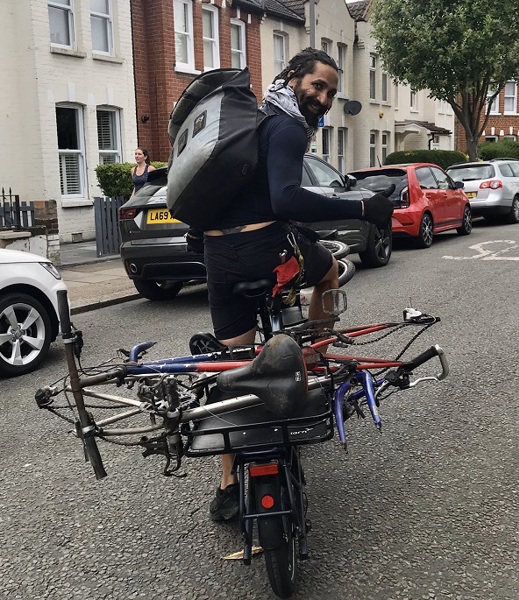 Richard from the road safety team picks up Geoff's bikes
"We got them in 1994 and have had so many adventures on them, so much history, so many memories - what was so lovely was that Richard from the council wanted to hear about them as he dismantled them and put them on his own transporter cargo bike."
The council has announced a package of measures to be rolled out over the coming weeks and months to support safe cycling and walking, including the potential closure of some roads, widening pavements and introducing 'one way' walking systems on others, improving cycling routes and installing pop-up cycle lanes.
Cabinet member for strategic planning and transport Cllr Paul Ellis said: "Cycling is a great way for our hard-working doctors, nurses and other NHS staff to get to work and we will continue to work with local hospitals to help staff get on their bikes.
"In addition we are fully committed to bringing in imaginative and effective measures to encourage people to find new ways to travel. That way we can help the many people who want to cycle to work, as well as meeting our commitment to tackle climate change."
If you would like to use the road safety team's cycle route planning service, or have a bike you would like to donate, email  dtsroadsafetyofficer@richmondandwandsworth.gov.uk.