Wanted – more school governors
Published: Friday, May 31, 2019
Wandsworth is asking local people to consider becoming a school governor – and is keen to hear from people from all ethnicities and backgrounds so that governing bodies truly reflect the communities they serve.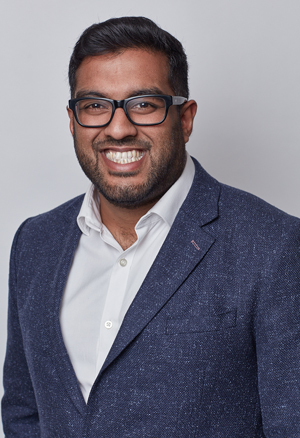 Every school has a governing body and they play a vital role working with the headteacher to make sure children have a good quality education. Some school governors have children at the school, but many do not. Training and support are provided by the council.
Hasib Dewan is Vice Chair of Governors at Hillbrook Primary School. He said: "Being a school governor gives you the chance to contribute to the quality of the experience children have at school by using the skills and knowledge from your day to day life.
"As someone who works as a technology and business transformation consultant, I work with a school near where I live to look at opportunities for improving school facilities, mapping out plans over computing lessons, but also thinking about where technology is heading and how best to bring that into the school experience for Hillbrook's children.
"The best bit about being a governor is that everyone comes from different walks of life, so whatever your background, there is always a way that you can fit into a governing body and make a positive impact. It doesn't matter what you do for a living - depending on your interests you could get involved in things like quality of teaching, something subject specific, school finance, or support the school in raising standards around attendance.
"If you are the kind of person that wants to give a little back to their community and have some time to spare each month then being a governor is something I couldn't recommend highly enough. To think you have had even a small part to do with the positive learning experience of children in your local area is a brilliant feeling."
Cabinet Member for Education and Children's Services Cllr Will Sweet said: "Governors play a vital role in schools and we're really keen to ensure governors truly reflect their communities so that local people can help shape the education their children receive. It's also a very rewarding experience that hones skills valued by employers.
"Please take a look at what's involved and think about how you could support your neighbourhood school."
Find out more about the role of a school governor and how to apply.