Work well underway to improve Bedford Hill's street scene
Published: Tuesday, March 3, 2020
Work is now well underway delivering a series of environmental improvements to the street scene along Balham's Bedford Hill.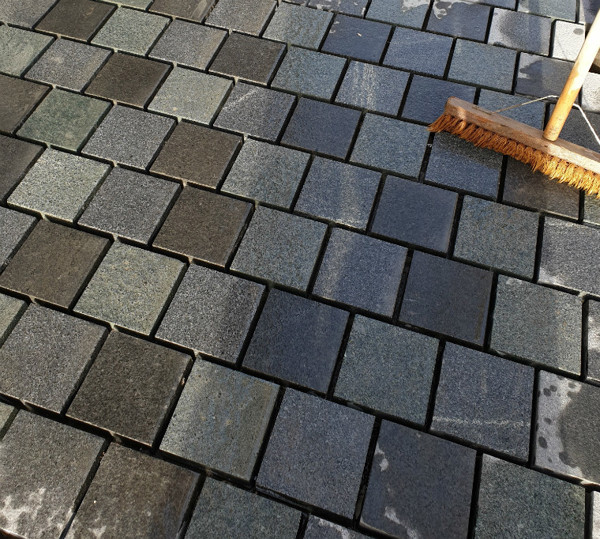 The project, shaped by a detailed public consultation carried out in 2018, involves a range of environmental upgrades between Balham Station Road and Balham Hill.
Work has begun installing high quality granite paving along this stretch of Bedford Hill while pedestrian safety will soon be enhanced with the construction of traffic calming entry treatments at its junctions with Harberson Road, Shipka Road, Sistova Road and Rossiter Road.
These entry treatments – which raise the road surface up to the same level as the pavement - will help reduce vehicle speeds and make it easier for wheelchair users and parents with small children in buggies to cross at these junctions.
Bedford Hill is also becoming part of Wandsworth's borough-wide 20 mph zone, while additional cycle parking will be introduced, unnecessary street furniture and clutter removed and new trees and greenery planted.
Further investigations will be carried out to explore the possibility of introducing sustainable drainage systems (SuDS) to better manage surface water after heavy downpours. Progress on this aspect of the scheme will depend on the location of underground utilities.
Work on the £1m scheme is scheduled to continue until the summer – and could be followed by a second phase involving further upgrades at the traffic signal-controlled junction of Bedford Hill, Balham Station Road and Fernlea Road – following discussions with Transport for London.
Funding for the scheme has come from the Wandsworth Local Fund – a levy on property developers that's used to fund improvements to the local area's infrastructure.
Transport spokesman Cllr Paul Ellis said: "This scheme has been shaped and inspired by the views of local people and businesses in the area who took part in the public consultation.
"They told us they wanted the area smartened up to make it more attractive and boost local trade. We listened very carefully, secured the funding and are now getting on with the job. When complete it will make a real difference to the look and feel of this important neighbourhood."