Wandsworth residents invited to sign up to OWL – the new crime information system
Published: Thursday, June 11, 2020
Wandsworth Council and the Met Police Safer Neighbourhood Teams, are urging all Wandsworth residents to sign up to a new crime and community safety information system, called OWL (Online Watch Link) to help residents keep themselves, their homes and property safe.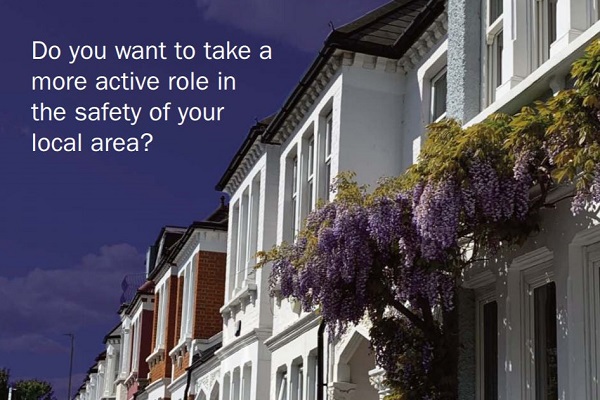 OWL supports the local Neighbourhood Watch scheme by bringing together critical crime, public health and safety information into one place and sharing real-time updates with members.
Deputy Leader of Wandsworth Council and Chair of the Wandsworth Safer Neighbourhood Board, Councillor Jonathan Cook, said: "During the COVID-19 pandemic, Wandsworth has seen its neighbourhoods and communities come together to support each other in an unprecedented way.
"This week is Neighbourhood Watch Week and the Council is keen to maintain the momentum of this community spirit by encouraging residents to sign-up to OWL.
"It is a great tool to help you stay informed, know what to watch out for, share intelligence and helps the police catch more offenders.
"The more residents signed up to the OWL Neighbourhood Watch free membership option, the better the borough's crime prevention advice and information will be."
Once signed up for the OWL Neighbourhood Watch, members will be added to a watch of the 50 or so nearest homes so they can receive highly localised alerts as well as essential borough or London-wide information (such as policing updates, Council community safety updates, scam alerts, COVID-19 advice, crime prevention advice and domestic abuse information). If they choose, members can also report crimes and issues in their areas and respond to alerts with new intelligence.
For those new or existing members wanting to take a more active role in the safety of their local area, there is the option to volunteer to be a Watch Coordinator and help ensure OWL is best used to support their neighbourhoods.
Ian McLeod, a Neighbourhood Watch Co-ordinator commented, "I have found the OWL messaging system very useful in getting essential information to our local residents. There has been interest in others joining the system so that they can receive this information directly."
All information is very securely stored and never shared with third parties. To sign up visit www.owl.co.uk/met and to find out more about OWL click here
*A weekly newsletter is being sent to Wandsworth residents to update them on council services during the Coronavirus crisis.To keep receiving these weekly updates when the crisis is over, you can subscribe here