Wandsworth Council committees all back up and running
Published: Friday, June 5, 2020
Wandsworth Council is making sure that the business of the borough continues through the Coronavirus pandemic with its committee cycle of meetings back into full swing.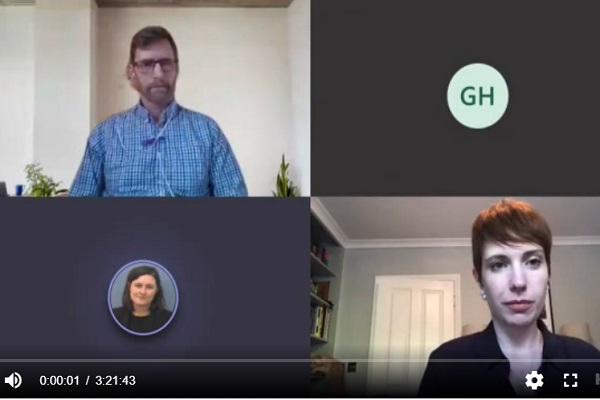 From next week a whole series of committee meetings are taking place, ensuring that important scrutiny and decision making in Wandsworth continues despite the impact the virus is having on all our lives.
Next Tuesday the Strategic Planning and Transportation Overview and Scrutiny Committee will look at a number of important matters such as implementing a Transport Action Plan to help residents and businesses with social distancing, looking at a 20mph roll out across borough roads, and various traffic management schemes.
This will be followed by meetings of the Adult Care and Health Overview and Scrutiny Committee and Housing and Regeneration Overview and Scrutiny Committee.
Members of the public will be able to view proceedings and listen to the debates in real time with these committees live streamed.
Leader of Wandsworth Council, Cllr Ravi Govindia, said: "Wandsworth has always prided itself on the level of scrutiny we provide to our decision making and we have a robust and effective committee structure in place that ensures that this council delivers the best possible outcomes for our residents and we are transparent on the decisions we take.
"Despite the challenges faced by Covid-19 we are now very much up and running again, making sure we are putting in place the right decisions and policies for the people of Wandsworth."
Back in April, despite the lockdown rules and town halls having to cease holding traditional meetings, Wandsworth managed to set up a virtual system so that many important meetings – such as the Finance and Corporate Resources Overview and Scrutiny Committee – could still take place.
Planning meetings were held remotely and streamed online so members of the public could see how important neighbourhood building decisions were being reached.
A virtual grants sub-committee also took place which rushed out funds to front line voluntary organisations.
Cllr Govindia added: "Wandsworth has led the way across London in the way we have responded to this situation and I am pleased that the full business of the council is now up and running again.
"This has been an incredibly difficult time for all of us, especially those affected directly by this virus. We are continuing to work on a recovery plan so when lockdown measures change again and the wider economy re-opens we are ready. Meanwhile we continue to stand alongside our residents every step of the way."
· Details of how to view all council meetings will be published on the council's website. A full calendar of meetings going ahead can be viewed here
*A weekly newsletter is being sent to Wandsworth residents to update them on council services during the Coronavirus crisis.To keep receiving these weekly updates when the crisis is over, you can subscribe here