Safety first as Wandsworth town centres open for business
Published: Monday, June 15, 2020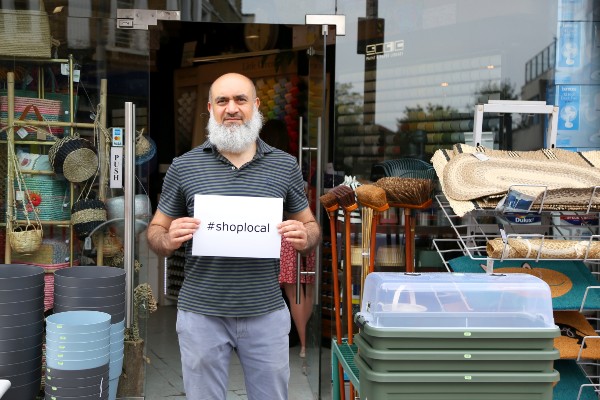 The Minister for London joined Councillor Jonathan Cook in Wandsworth as high streets around the borough opened their doors with queues, hygiene and distancing measures in place to keep staff and customers safe while they shop.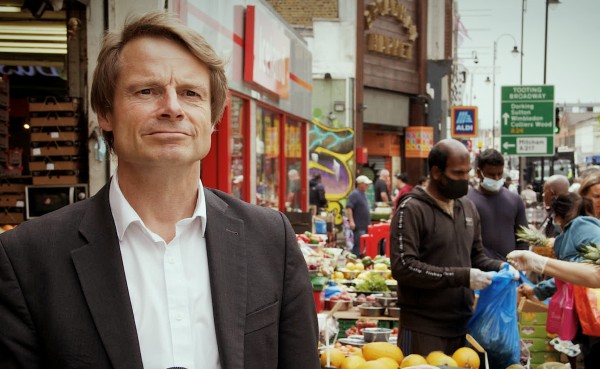 Supporting local businesses as they start trading again is a top priority for Wandsworth Council, the Wandsworth Chamber and the borough's Business Improvement Districts such as The Junction and Positively Putney.
Paul Scully MP visited Northcote Road, SW11, on 15 June to see how retailers were opening for business on their first Monday returning to work after the COVID-19 restrictions were lifted.
'Confident to return'
Councillor Jonathan Cook, Wandsworth Council's Cabinet member for economic development, skills and employment said: "While visiting all kinds of businesses around the borough I have been struck by the amount of preparation and thought that has been put into getting ready to open again. Local businesses know that it's vital to get this right as they want their customers to feel relaxed and confident to return.
"Together with The Junction BID, we appreciated the opportunity to introduce shopkeepers on Northcote Road to the Minister for London, Paul Scully, who made the borough his first visit of the day as the retailers re-opened. It was fantastic to see how businesses have been incredibly imaginative and innovating, with many selling new things and in new ways.
"Now the economy is starting to get moving again, the council wants to do all it can to support businesses adapt to changing circumstances as we reactivate our high streets in the safest way possible. We're working with businesses and town centre representatives to overcome challenges around safe queuing spaces, transport access and best practice tips as they welcome customers over the summer months.
"Central to our Shop Local campaign is the message that the borough's town centres are open for business and now's the time to back your local shops and firms. We encourage everyone to support the traders and businesses in their neighbourhood, whether that means coming out to shop on your high street or finding a local supplier or restaurant online."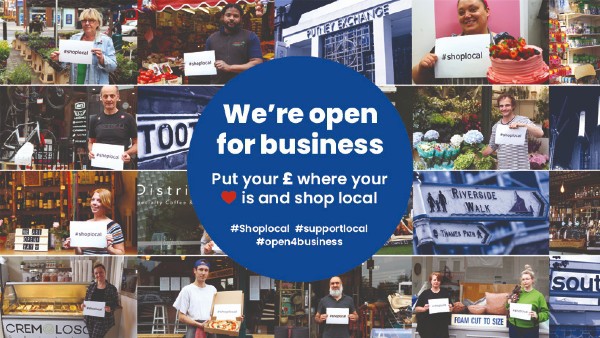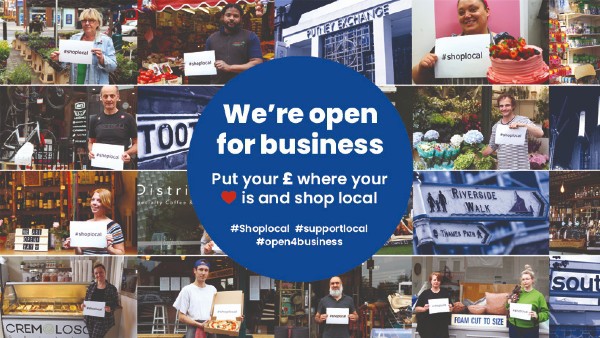 So that customers can feel confident when heading out to shop, the borough's local shops, market traders, cafés and other businesses have put in place increased cleanliness and physical distancing measures in line with government guidelines to stop the spread of the virus.
The government's 5-step approach includes a commitment for businesses to make sure there are good cleaning, handwashing and hygiene procedures in place, 2m physical distancing where possible and confirmation that they have rolled out any other practical measures to manage the risk of virus transmission. Customers can check to see if the 'Staying COVID-19 Secure in 2020' notice is displayed.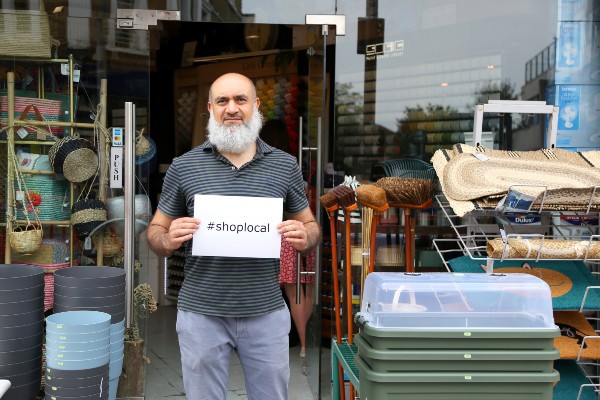 Abdul Afghan, of Balham Paint and Hardware Company, said: "Local residents here have always been supportive of independent businesses and this continued throughout lockdown. We're only permitting two people in the shop at a time and welcoming customers in."
Welcoming the council's support, Laura Amos, from The Dessert Deli in Battersea said: "I make and deliver all the food myself. My kitchen has a 5-star hygiene rating and I follow all the government health and safety guidelines. If customers want to collect their orders from my kitchen, they are asked to wait in the car park and the food is brought out to them and all payments are made by bank transfer."
Steve Pinto, CEO, Wandsworth Chamber of Commerce said: "Wandsworth Chamber is working tirelessly to promote the interests of local businesses as they reopen.
"There is some consolation in knowing we are all in this together but we must now, individually, muster every resolve in our armoury to get our businesses back on track. We urge businesses to continue to help each other, work together for the greater good and know that your chamber will be working even harder to help you."
See which businesses are open in your area on the My Virtual Wandsworth website
*A weekly newsletter is being sent to Wandsworth residents to update them on council services during the Coronavirus crisis.To keep receiving these weekly updates when the crisis is over, you can subscribe here