Public consultation now underway to help keep Wandsworth's parks the 'envy of London'
Published: Tuesday, June 16, 2020
People who live and work in Wandsworth are being asked what they think about the borough's parks, commons and open spaces and if they have any ideas for how they could be improved.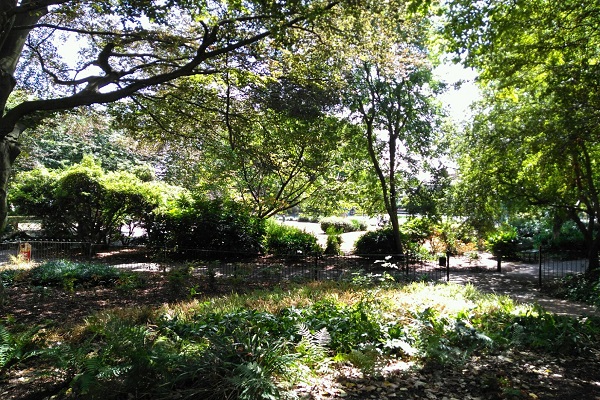 A consultation is now underway that will help shape future plans for the 32 designated parks and commons that are open to the public across Wandsworth.
These green spaces provide opportunities for sport, fitness and recreation, get-togethers, tourism and wildlife, biodiversity and ecology - and they also make an important contribution to the health and wellbeing of local people and the local economy.
In order to make sure that parks and commons continue to deliver these benefits and meet the needs and aspirations of local communities, the council is asking people who live work and visit the borough to take part in the consultation.
The information gleaned from the responses will provide valuable information that can be used to draw up future investment and management plans for these important open spaces and will feed into the forthcoming Wandsworth Local Plan.
Environment spokesman Cllr Steffi Sutters said: "We are truly blessed in Wandsworth to have some of London's best and most beautiful parks, commons and open spaces.
"From the wide-open spaces of Wandsworth and Tooting Commons and the splendour of Battersea Park to the many other smaller but no less important local neighbourhood green spaces, we recognise the crucial role they all play in the health and well-being of our residents and the positive effect they have on people's lives, playing an especially critical role during the recent lockdown in keeping people mentally and physically well.
"As the custodians of these valuable community assets, it's important that we regularly review how we perform this role and if there are new things we need to do or things we already do that we need to do better.
"That's why we want people to take part in this consultation so we can keep Wandsworth's parks the envy of other London boroughs."
To take part in the consultation, which runs until August 8, visit the council's website.
*A weekly newsletter is being sent to Wandsworth residents to update them on council services during the Coronavirus crisis.To keep receiving these weekly updates when the crisis is over, you can subscribe here