Kits to help Wandsworth's young people create and learn
Published: Friday, June 12, 2020
The council has teamed up with a group of Wandsworth's creative organisations to put together resources and materials for families with children aged six to 10 to help them get creative in their own homes.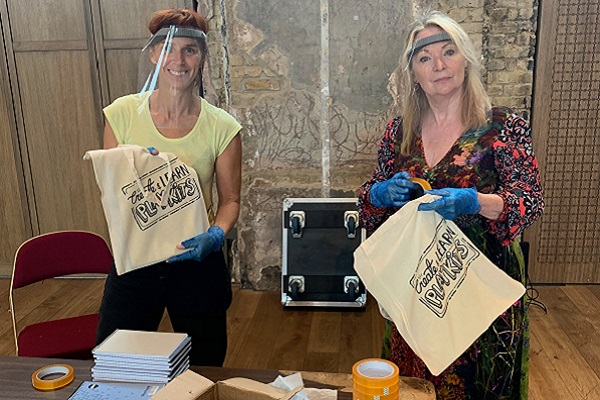 The project has brought together Agora Arts Circle, Battersea Arts Centre, Love To Learn, Nine Elms Arts Ministry, Roehampton R.O.C.K.S, Royal College of Art, SenTalk, Tara Arts, 575 Wandsworth Road (National Trust) and Wandsworth Council as well as dedicated group of volunteers, enabling the partnership to pool existing funding and donated resources.
From next week, 750 kits will be distributed across Wandsworth through 16 primary schools. Continuing over June and July, these free kits will bring creativity into the heart of family homes across Wandsworth - building upon the success of schemes in Battersea and Roehampton. 
Kits will include basic craft materials, a booklet of 14 creative activities and a newsletter signposting families to other arts activities online. Additionally, for families who might not need the creative materials but who would benefit from the creative activities, the booklets will be made available both in print and online to download.
The kits include work by local artists and RCA graduates, including Ben Poultney at Draw my Town, Corcutt Collective, Dan Castro 'Idle Hands' project, Ellie Blanche, Sarah Mattison and National Theatre's (Public Acts) Pack of Joy.
Primary schools across the borough are being asked to refer families for the scheme so kits go to those that need them most. Schools will collect the kits, with people on the council's list of Covid-19 volunteers also being approached to help if necessary. 
The council's culture spokesman Cllr Steffi Sutters said: "This is a great example of the community joining forces to solve an identified need. What started as a small project in Nine Elms to help bridge the gap between families who have art and culture materials at home and those who do not has grown and grown as demand has increased and other local organisations have got involved. Now, with the help of our friends at the BAC and other partners, young people across the borough can benefit."
Tarek Iskander, Artistic Director & CEO, Battersea Arts Centre said "There can be no better example of a community coming together for a common good at a time of crises. Over 27 remarkable local organisations and schools, together with a small army of generous volunteers, have collaborated to bring joy and creativity to our local children. In this endeavour they have been brilliantly supported by Wandsworth Council and our local charities. The pandemic crisis is very real and is hitting our communities hard – but we are showing our local determination to work together, and help each other through this. And that spirit of cooperation and partnership makes everything possible."
Local social enterprise Agora Arts Circle focusses on supporting emerging artists and aims to bring the arts to a wider audience. This project builds on their work in Roehampton. Co-founder Marie Bidegaray said: "It has been wonderful to see this develop from conversations on how we could support residents around Roehampton to something that is now borough wide. As a small organisation we would not have been able to accomplish this on our own, but it has been amazing to be part of the teamwork and fellowship that has formed to deliver this first round of kits, and I'm exciting to continue to work on the next steps".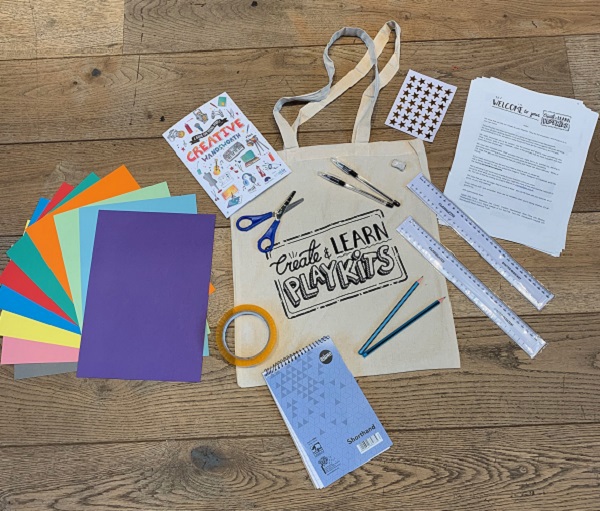 Executive Headteacher of one of the schools involved, the Federation of Sacred Heart and St Marys RC Primary Schools Battersea, said: "Lockdown has been characterised by increased creativity and artistic expression. For many of our families these packs have been a god send. A chance to express themselves and participate in simple activities like drawing and colouring the rainbows that adorn other houses. It has been like Christmas for the children receiving their packs. Thank you so much to all involved."
The project so far has been funded and supported by Wandsworth Council, Battersea United Charities, Creative Wandsworth, A New Direction, Girls' Day School Trust and ASDA. Battersea Arts Centre have played a key role in coordinating the project, donating their space for the creation of the kits, and fundraising for the creation of more kits if there is demand.
Work has already started on raising £30,000 to create and distribute another 3,000 packs to families across Wandsworth. People and companies are invited to donate here.
The project follows on from hyper local projects to provide creative materials for children who may not have access to them while schools are shut. These have included packs of paper, pens and craft kits distributed to three schools in Nine Elms; Bounce Theatre's storyclub packs, which were created as part of Wandsworth Arts Fringe in Your Living Room programme and distributed via 300 foodboxes in Roehampton; and Roehampton ROCKS and Ubuntu Museum who developed WAF in Your Living Room creative workbooks that went into 200 of the Roehampton Community Box being run by Racketscubed in partnership with Heathmere Primary School and Regenerate.
 –– ENDS ––
Notes to Editors
The organisations working with the council on this project are Battersea Arts Centre, Nine Elms Arts Ministry, Roehampton R.O.C.K.S, Agora Arts Circle, Love To Learn, Royal College of Art, SenTalk, Tara Arts and 575 Wandsworth Road.
16 schools are receiving packs. These are:
Allfarthing Primary School

 Chesterton

 Christ Church CE Primary Battersea

 Earlsfield Primary

 Falconbrook school

 Goldfinch Primary School

 Griffin Primary School

 Honeywell Infant School

 Oasis Academy

 Sacred Heart

 Sellincourt Primary School

 Smallwood Primary School and Language Unit

 St Faith's CE School

 St Mary's School

 St. George's CE Battersea

 Victoria Drive Primary Pupil Referral Unit 
*A weekly newsletter is being sent to Wandsworth residents to update them on council services during the Coronavirus crisis.To keep receiving these weekly updates when the crisis is over, you can subscribe here