Wandsworth Council Launches Creative Youth4Climate Competition
Published: Monday, July 27, 2020
Young creatives in Wandsworth could get their work showcased on 72 poster sites around the borough, with the launch of the council's 'Youth4Climate' competition today.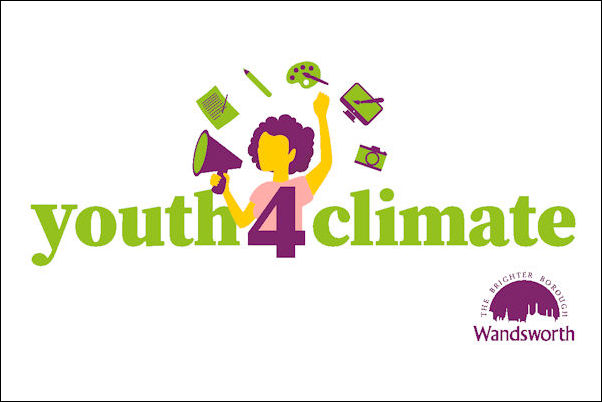 The competition seeks to engage young people in the important conversation around climate change through the power of creative thinking. 
Youth4Climate is for 12-18-year-olds who live in Wandsworth and will take place over the summer holidays with entries to the competition closing at the end of August.
The rules are simple: send in a creative piece of work on the theme of climate change to youth4climate@wandsworth.gov.uk.  It can be in any form you like, including poetry, illustrations or even a comic book sketch. 
The winner of the competition will get £100 plus a major profiling opportunity with their work displayed in the council's 72 display sites. Entrants can be as creative as they like, as long as the work can be printed.
Cllr Rory O'Broin, Wandsworth's Council's climate change lead, said: "Engaging with young people is a core part of our climate change strategy.
"Young people in Wandsworth will not only be inheriting a hotter and more unpredictable climate in the coming years, but they will play a huge part in helping to minimise the devastating effects of climate change.
"Young voices are powerful and influential. They are an extremely informed generation, something we bore witness to earlier this year at the Youth Climate Summit in February.
"We are excited to be able to see what our talented youth come up with for the competition and it will be thrilling to showcase their work to the borough."
For more information on the Youth4Climate competition, please visit wandsworth.gov.uk/youth4climate