Climate Change Meets Smart Growth
Published: Wednesday, July 1, 2020
The next steps in Wandsworth Council's action against climate change will be discussed tomorrow night (July 2).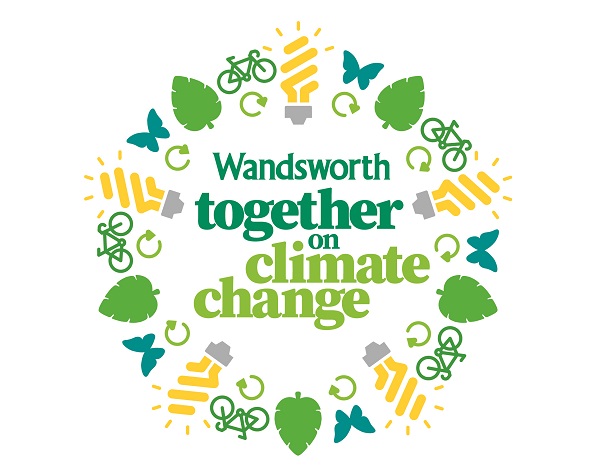 The Finance and Corporate Resources Overview and Scrutiny Committee (FCROSC) will focus on the council's new 'Smart Growth' recovery plan and how the Wandsworth Environment and Sustainability Strategy (WESS) will be accelerated because of it.
Last year Wandsworth declared a climate change emergency and through the WESS set out its plans to become inner-London's greenest borough and carbon neutral by 2030. Since then, the borough has faced another emergency, COVID-19. The 'Smart Growth plan' is critical to help the borough recover from the devastating effects of the coronavirus through innovation, building on Wandsworth's excellent track record of sustainable, ambitious growth and regeneration.
Delivering on Smart Growth will mean accelerating the relevant actions in the WESS, identifying new ones and seeking out approaches that means the borough's recovery is a green recovery.
This will include the council supporting its residents to work and set up businesses as part of a growing green economy. The council is also finalising plans for resident engagement and increased communication with residents as this is a key action in the WESS as well as being a priority for councillors who want to help move the borough forward from coronavirus.
Councillor Rory O'Broin, who leads on climate change in Wandsworth, said: "We continue to push ahead with our climate change action agenda which is now also an integral part of the council's 'Smart Growth' plan.
"While we have been tasked with many new challenges to overcome and issues to solve, it is important that our climate change agenda works as part of the solution. Moving the borough towards a more sustainable future will open new opportunities for businesses while improving living conditions in the borough."
He added: "As a council, we will be supporting the borough to shift towards sustainability in areas such as active travel and renewable energy. We will also build on the key actions we have taken since February including our school streets scheme, our e-cargo bike initiative and switching the organisation to renewable energy."
FCROSC will take place on July 2 and any updates will be released on Friday. Watch the meeting online here. 
*Key actions of the WESS delivered since February include:
Establishment of baseline carbon emissions
Secured funding for e-cargo bikes from the Department for Transport
Consultation concluded on a trial of 27 proposed bike-hangar locations with installation on 21 streets due by end September 2020
Five School Street schemes agreed with a further 16 primary schools being assessed to see if they could join the scheme.
Initial scoping work is underway for a safe, clean cycle routes mapping tool to identify areas to pilot specific initiatives to improve supporting infrastructure to help drive forward the active travel agenda
Consultant engaged for Wandsworth Pension Fund to provide advice on low carbon policy options, with instructions from Joint Pensions
Installation and activation of pilot electric vehicle charging expansion in Shaftesbury ward, and additional points in Northcote ward.
The LED street lighting upgrade programme started across housing estates
540 trees planted with 80 trees donated to community organisations and friends' groups.
Agreement to purchase zero-carbon renewable electricity from October 2020 finalised.
Wandsworth Youth Commission on climate change held and attended by the Council Leader Ravi Govindia, Cabinet Member for Education and Children's Services Will Sweet and the Director for Environment and Community Services, Paul Chadwick
Read the full WESS strategy on our climate change action page here.