Bike hangars will soon be installed in 21 streets
Published: Thursday, July 2, 2020
Bike hangars are to be installed in 21 streets across the borough in the coming months.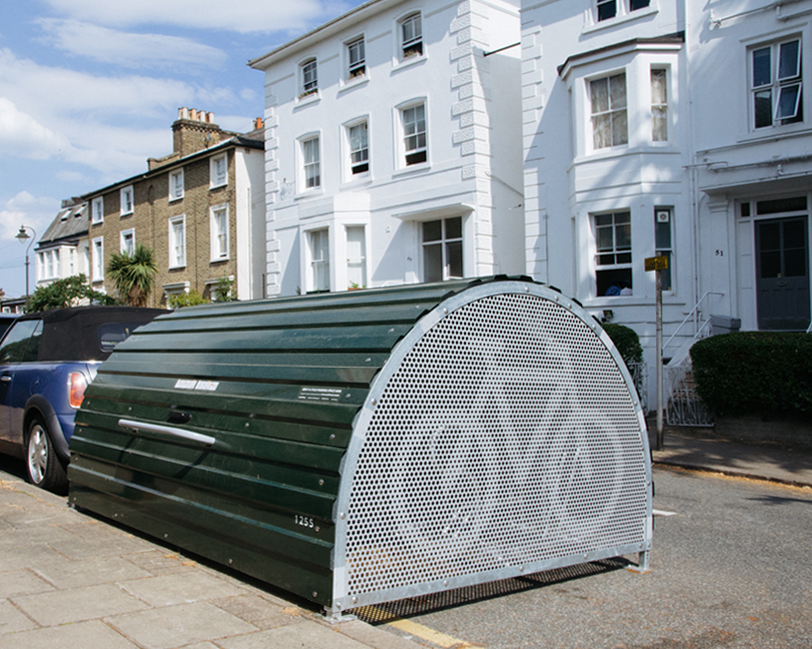 The locations have been chosen following requests from local people and consultation with residents.
Town hall engineers were hoping to install these hangars quickly, but the impact of the Covid-19 pandemic has delayed their manufacture and delivery from the supplier. It is however hoped they will be delivered before the autumn.
Hangars will be installed in the following streets:

• Putney and Southfields – Acuba Road, Astonville Street, Deodar Road and Ruvigny Gardens

• Earlsfield and Wandsworth – Aslett Street, Franche Court Road and Quinton Street.

• Battersea and Clapham Junction –Joubert Street, Kelmscott Road, Marney Road and Queenstown Road.

• Tooting and Balham – Avarn Road, Byrne Road, Garratt Terrace, Hebdon Road, Letchworth Street, Mandrake Road, Nevis Road, Ravenswood Road and Sellincourt Road.

Following a separate consultation with people living in Balham's Fernside Road it has also been agreed to install a hangar there.
The hangars can safely and securely store up to six bikes and are accessed by people who have signed up to the scheme, paid a membership fee and been given a key.
This phase of installations is set to be followed with plans for additional hangars likely to be unveiled in the coming weeks and months.
Wandsworth is already home to around three dozen hangars on local estates, while providing safe and secure bike storage for residents is a key planning condition on all new housing developments.

Transport spokesman Cllr Paul Ellis said: "We are awaiting delivery of these hangars and when they arrive they will be installed very quickly in these 21 locations.

"Once they are in place it will be good news for bike owning residents in these streets who don't have gardens or enough room inside their homes to securely store their bikes.

"Making it easier for local people to switch to two-wheeled transport is a key element of our commitment to tackle climate change which will be at the heart of all town hall policies between now and 2030."

To find out more about how the council is working to tackle climate change visit www.wandsworth.gov.uk/climatechange.
*A weekly newsletter is being sent to Wandsworth residents to update them on council services during the Coronavirus crisis.To keep receiving these weekly updates when the crisis is over, you can subscribe here