MyWandsworth report fly-tipping
If you see someone dumping rubbish, let us know, and our enforcement team will investigate.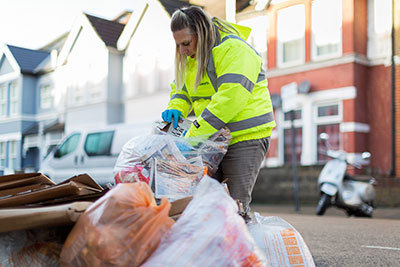 How to report a fly-tip offender
If you see someone dumping litter or fly-tipping, we need as much information as possible to help us prosecute the offenders:
Tell us what you saw: where, when and a description of the fly-tip/incident, along with a description of anyone involved.
A description and/or the name and addresses of the people involved and the actual location would also be helpful.
Try and film or photograph the incident, ideally with a date and time stamp. But please don't put yourself or others at risk. The higher res the picture, the better.
We need to know what sort of rubbish has been dumped – the amount and type of waste e.g. a few bags of rubbish, a fridge or a sofa.
If relevant make a note of the vehicle registration number and a description of the vehicle.
Phone: 020 8871 8558 (Option 2)
You can also request street cleaning and report cleaning issues.