Popular road closures until October thanks to footfall and jobs boost
Published: Friday, August 28, 2020
Businesses on two local high streets have welcomed news that Wandsworth councillors are keeping road closures in place – giving the green light to 'al fresco' dining and shopping until the autumn.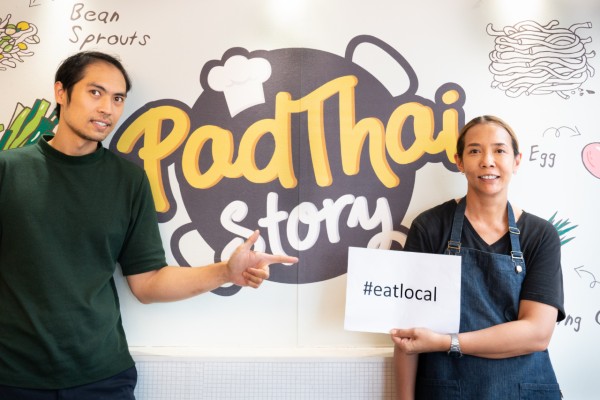 The temporary road closures initiative started in July to allow local shops, restaurants and cafes to open with greater social distancing measures in place for customers.
Now, Old York Road in Wandsworth Town will remain closed to traffic and Clapham Junction's Northcote Road will continue with weekend closures until 25 October, which is the end of British Summer Time.
When shops and restaurants re-opened after lockdown, customers needed the reassurance of more space for queuing as well as being able to walk and cycle safely through town centres.
The council worked with the local business improvement districts (BIDs) and traders' associations to close Bedford Hill, Northcote Road and Old York Road to through traffic during the warm summer months.
Staff back to work
The pedestrianisation scheme was so good for trade in those three areas that not only were local shops and cafes able to bring 58 members of staff back to work from the furlough scheme, but they also took on 45 new employees.
Businesses in the three pedestrianised areas said that on average, trade was up over 30 per cent year-on-year from July to August.
Helping hospitality employers
Cllr Aled Richards-Jones, Wandsworth Council's cabinet member for Business and Economic Growth said: "The council had to act quickly to support businesses as they started to re-open and the warmer summer months offered the best window of opportunity for us to help with the powers that we have.
"After months of lockdown, we've seen that residents were keen to seize the chance to enjoy their neighbourhoods with safety measures in place. I was delighted to hear that Northcote Road is seeing an average of 3,000 to 4,000 people visiting each Saturday, which is great news for those local businesses and their employees.
"We wanted to give as much help as possible to hospitality businesses before winter sets in, so extending these road closures will encourage people to continue visiting their favourite cafes, bars and restaurants.
"The hospitality sector employs thousands of people in Wandsworth so this move gives some certainty to employers planning for the autumn months ahead."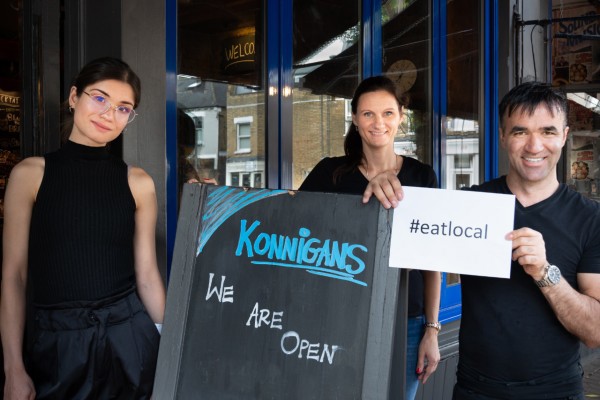 'Big step to close roads'
The Bedford Hill road closure was successful for many local businesses during the summer but the road will return to full use from September to avoid traffic congestion in the area.
Subject to TfL agreement, northbound buses on Old York Road will continue to be diverted via Morie Street and Ferrier Street and southbound buses diverted via Swandon Way. Buses on Northcote Road would be diverted along Bolingbroke Grove at the weekends.
Wandsworth Council's transport spokesman Cllr John Locker said: "It was a big step to close these roads but with the support of local residents, TfL and the local business associations it has been a great success and we're pleased we can keep the initiative going into the autumn.
"As well as understanding how businesses and their customers used the extra space for social distancing, the temporary change has also given the council the opportunity to consider the viability of low traffic neighbourhoods in the longer term."
'Business has been wonderful'
Welcoming the traffic-free zone, Nok Hatch, manager at Thai Pad Story on Old York Road said: "Business has been wonderful since the road closure.
"We've been busy everyday - apart from when the weather's been bad. We're actually much busier now than we were before lockdown. Customers say being able to eat outside makes them safer and more comfortable."
As well as a borough-wide Shop Local campaign, the council has now processed over £55m in grants to help businesses get through the impact of the coronavirus crisis.
More than 3,600 retailers and small businesses in the borough have benefited from payments ranging from £5,000 to £25,000 accessed through schemes including the Small Business Rate Relief grant, Retail, Hospitality & Leisure Discount Relief or discretionary business fund payments.
During this closure period, the council is keen to hear the views of local people. Comments can be emailed to SocialDistancing@wandsworth.gov.uk