Pedestrianisation proving a boon for businesses in Bedford Hill
Published: Friday, August 7, 2020
Traders in Balham's Bedford Hill say business is booming as a result of its pedestrianisation, introduced as part of the council's response to the easing of some coronavirus lockdown measures.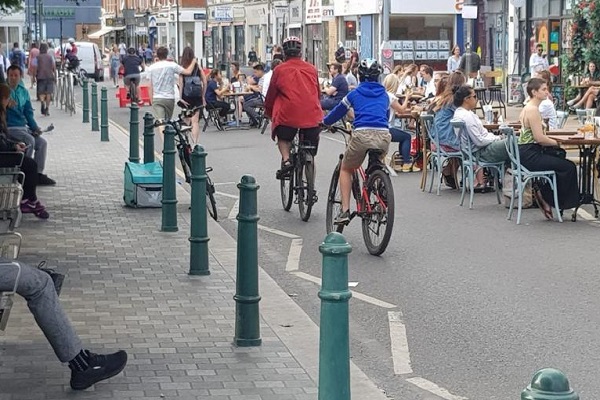 Last month the council closed Bedford Hill to vehicle traffic to aid social distancing, encourage walking and cycling and support local businesses.
The change has allowed bars and restaurants to place tables and chairs on the highway and is designed to give businesses in this part of Bedford Hill additional outdoor space their customers can use to maintain safe distancing.
And the influx of shoppers and visitors keen to enjoy a quiet, calm and traffic free al-fresco experience has also proved a boom for other local businesses.
Sam Ubhi, who runs a bespoke jewellery, homewares and fashion accessories outlet in Bedford Hill, and is pictured here, said: "We have just had an amazing weekend.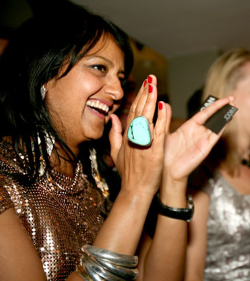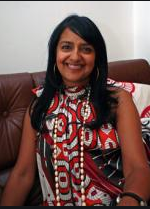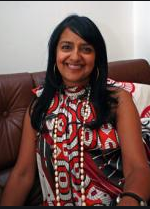 "Due to the closure of the road our footfall has increased and therefore our takings. We opened for the first time in years on a Sunday and being able to place our stock outside has really helped.
"Most days we have had local residents come in for the first time & say that they never knew we were here as they never walk down this part of Bedford Hill.
"Yesterday a lady popped in, for the first time, and spent £1,800, and last week we received a commission for a wedding ring, again from a lady who took a break from working at home. She also had never been to the shop as she never walks this side of Bedford Hill…and she's lived here for ten years!
"Most of the businesses here are thrilled with the support from the council. The closure has given us a lifeline that we can continue in these uncertain times & keep our businesses going, as well not making any redundancies."
Bedford Hill's pedestrianisation is scheduled to remain in place until the end of this month and follows similar measures in Old York Road in Wandsworth Town and Northcote Road in Battersea whose hospitality businesses have also seen an upsurge in trade since being pedestrianised.
The council's business and economic development spokesman Cllr Aled Richards-Jones said: "I'm delighted that the measures we've put in place in Bedford Hill and elsewhere are proving so valuable to local businesses in these challenging times.
"Removing traffic from this part of Balham has made it quieter and safer for pedestrians and cyclists and offered a crucial lifeline to its traders, who can use this extra outdoor space to bounce back from the economic downturn created by the pandemic."
The council has now processed over £55m in grants to help businesses get through the impact of the coronavirus crisis.
More than 3,600 retailers and small businesses in the borough have benefited from payments ranging from £5,000 to £25,000 accessed through schemes including the Small Business Rate Relief grant, Retail, Hospitality & Leisure Discount Relief or discretionary business fund payments.
For more information about the full range of town hall support available to local businesses visit https://www.wandsworth.gov.uk/businesshelp.
• Bedford Hill is currently undergoing a substantial revamp as part of a £1m environmental improvement and road safety scheme.