Free school meals scheme to continue during holidays
Published: Friday, October 15, 2021
Thousands of Wandsworth schoolchildren will continue to receive free meals over the October half term break and forthcoming school holidays, it has been announced. The children will be able to enjoy a nutritious lunch during this month's school break with their parents given supermarket food vouchers to replace free school meals.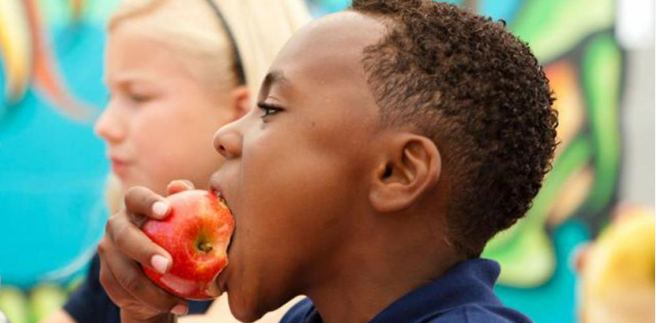 And the scheme will also continue over the schools' Christmas holiday and their February 2022 half term break, it has been confirmed.
Free meals have been provided to children in Wandsworth during school holidays from the start of the pandemic - and have continued ever since. Not all boroughs are continuing to support low income families in this way.
Unlike some boroughs where pre-packed food parcels are distributed, parents in Wandsworth whose children are eligible for help can download vouchers from a dedicated app and these can then be exchanged for food at the supermarket of their choice.
Wandsworth's voucher scheme was launched in May 2020 and was the first of its type in the country to swing into action. Within two days of liaising with its online voucher partner, the council's scheme was operational and fully compliant with data protection laws.
Since then it has delivered tens of thousands of food vouchers to families on lower incomes.
Families who qualify for this support will be contacted directly by their schools. They do not need to apply for the help.
Wandsworth's cabinet member for education and children's services Cllr Will Sweet said: "Since the beginning of the pandemic we have been hugely mindful of the need to continue to support children who receive free school meals. We were absolutely determined to make sure that these children did not go hungry because they weren't at school.
"And we made the very early decision that we needed to continue this support over the school holidays. Our priority from the beginning has been to make sure Wandsworth children are safe, healthy and properly fed.
"Our voucher scheme delivers the funding directly to where it's needed and allows parents to decide what their child would like for lunch. Parents know what's best for their own children, which is why in Wandsworth we give them vouchers, not food parcels."
Other forms of help the council has provided to families during the pandemic includes thousands of laptops and data vouchers so that children are not digitally excluded. Around 7,500 laptops and tablets have been provided to children in Wandsworth either directly by the council or through the Power to Connect partnership between the council and Battersea Power Station.
And for families who may need additional financial support, grants are available from the borough's discretionary social fund. These crisis grants are designed to cover the cost of food and fuel and do not need to be paid back.
Families can also visit the council's Thrive Wandsworth website for Coronavirus information and support for families, including learning resources, grants and benefits, sources of help, information about local services and advice for parents of children with learning disabilities.