White Ribbon accreditation for Wandsworth as it prepares for 16 Days of Action against domestic violence
Published: Wednesday, November 24, 2021
Wandsworth Council has been successful in its bid to become a White Ribbon accredited organisation for its work tackling violence and abuse against women.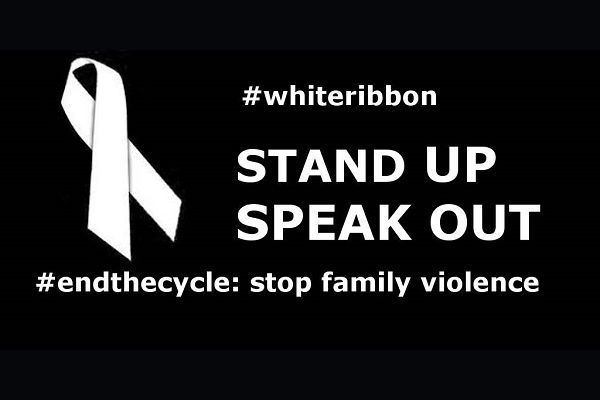 White Ribbon is a global campaign that encourages people, and especially men and boys, to individually and collectively take action and change the behaviour and culture that leads to abuse and violence. 
Gaining the accreditation means Wandsworth meets the Public Sector Equality Duty under the Equality Act 2010 and commits the council to ending male violence against women by engaging with men and boys, changing cultures, and raising awareness. 
This work includes a new three-year VAWG Strategy currently being developed to tackle domestic violence and abuse, sexual violence, female genital mutilation, 'honour-based' violence, forced marriage and stalking and harassment. 
It will take a fresh look at how the council can be a leader in the borough in tackling VAWG, including further developing partnership work with other local organisations to reduce the prevalence of these crimes, providing effective advice and support services and increasing the number of reported offenders brought to justice.  
All council staff will receive training in issues around domestic abuse and the council's housing department has been awarded the Domestic Abuse Housing Alliance accreditation charter mark recognising its comprehensive and robust response to domestic abuse. Wandsworth is one of just five London boroughs to be accredited. 
In addition the charity Hestia has been commissioned by the council to provide local men, women and children with emergency accommodation and victim advocacy. All service users will have an up-to-date risk assessment and individual support plan. 
Anthea Sully, Chief Executive of White Ribbon UK said: "Our call to end violence by raising awareness, educating and campaigning to bring about change is greatly strengthened by working together with our White Ribbon accredited organisations. Our partners are able to engage with many thousands of people to change the cultures that lead to violence against women and girls. We are delighted to welcome Wandsworth Council as one of our White Ribbon Accredited organisations. Together we can prevent violence happening in the first place". 
Wandsworth's community safety spokesman and chairman of the Safer Neighbourhood Board Cllr Jonathan Cook said: "I am delighted that we have achieved this accreditation. We are working hard as a council and with partners to make Wandsworth a safe borough for women and girls, and for all our residents. White Ribbon accreditation is an important step."
The news comes just before the International Day for the Elimination of Violence Against Women on November 25, to be followed by the 16 Days of Action campaign. Wandsworth will support the campaign by sharing information about domestic abuse and how to access support across its social media platform.  
It is also working with Citizens Advice Wandsworth, the Roehampton Women's Network and Talk Wandsworth to organise a community-led discussion and workshop on domestic abuse and violence on December 4. Find out more and register at endtheviolencenow.eventbrite.co.uk.  
Roehampton Women's Group will also be holding a Torch Walk on November 25 which the public are invited to join. Find out more. 
Find out more about domestic abuse and sources of support at wandsworth.gov.uk/domestic-abuse