Wait a minute … that doesn't sound right – how to spot vaccine misinformation before you share
Published: Friday, November 12, 2021
Do flies spread COVID-19? Can you catch the virus from your shoes? Will adding pepper to your soup protect you? When it comes to COVID-19, there are plenty of interesting theories out there.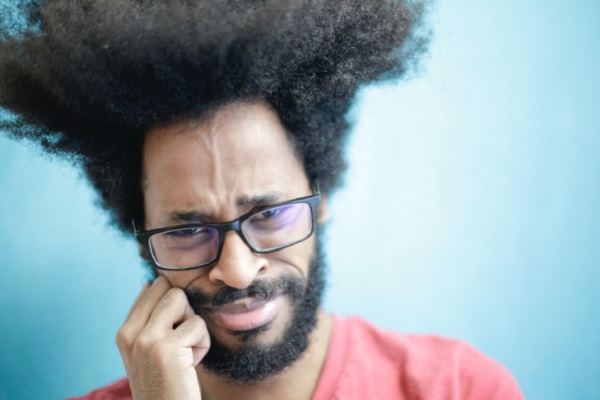 False news comes in many forms; social posts which go viral, statements by public figures or things you hear from family and friends. While some claims are easy to ignore, it gets trickier when misinformation starts invading the public consciousness, where it can cause real harm.

One example, which really has taken hold, is the belief that the COVID-19 vaccine affects fertility. Yet scientists have repeatedly explained that there is no scientific reason why any of the vaccines could have this effect.

According to Mohammad Hassan-Ally, South West London clinical lead for COVID-19 vaccinations: "People who haven't come forward for their vaccine often fear harm from the jab because they get their information from WhatsApp and Facebook groups. They see videos, supposedly leaked by 'insiders' and believe this rather than traditional news outlets.

"The myth of the vaccine containing microchips has been busted – not many people believe that now, but infertility still comes up as a concern. We talk to people about how there is no data to suggest any ill-effects, we try to explain that."

With so much information about COVID-19 out there, how do you work out what to trust? If you're not sure about a claim, you can use the government's SHARE checklist, to examine it more carefully, before you like, retweet or spread the word to family and friends:
What's the SOURCE?
Be wary of 'facts' from anonymous sources – someone's Uncle Bob, or a friend of a friend. Always rely on official sources for medical and safety information – we've listed some at the end of this blog. If a story is meant to be coming from an official source, check back on the organisation's website to be sure.
Go beyond the HEADLINE
Headlines are there to grab attention, they don't tell the full story. Always read to the end before you share any stories about COVID-19 and especially vaccines.
Do some ANALYSIS
Don't take anything at face value – go deeper. If something sounds too odd to be true, it probably is. Check who else is covering the story. If true, it's likely that a serious or troubling claim would be reported widely across news outlets, so try and verify it with an internet news search.
Has it been RETOUCHED?
Remember that images and videos can often be used out of context or edited and retouched to suggest something misleading.
Look for ERRORS
False new stories on social media and websites can be hidden behind accounts and pages that look familiar, such as the BBC. Check for odd looking URLs and Twitter handles. Bad spelling and poor layouts should also ring alarm bells – official guidance about COVID-19 will have been checked many times.
Always look to trusted sources
For health information including coronavirus and vaccines always check the NHS website and gov.uk. Visit the World Health Organization (WHO) website too, for the global picture.
Or you can ask the local NHS anything in person by visiting one of the NHS South West London COVID-19 vaccine walk-in clinics with no obligation to get the jab.
You can also visit Wandsworth Council's vaccine web pages.
Young people can also visit the Everything COVID website designed for young people by young people if they are unsure about the COVID-19 vaccination.  
The Vaccine Knowledge Project is a source of independent information about vaccines and infectious diseases from the University of Oxford.
The Full Fact website independently checks out claims and reports back. The International Fact-Checking Network has a database of fact checks about coronavirus from around the world.
And if you're wondering whether flies spread COVID, the answer to all three questions at the start of this blog is 'No', according to the WHO's mythbusters' page, which aims to separate fact from fiction.