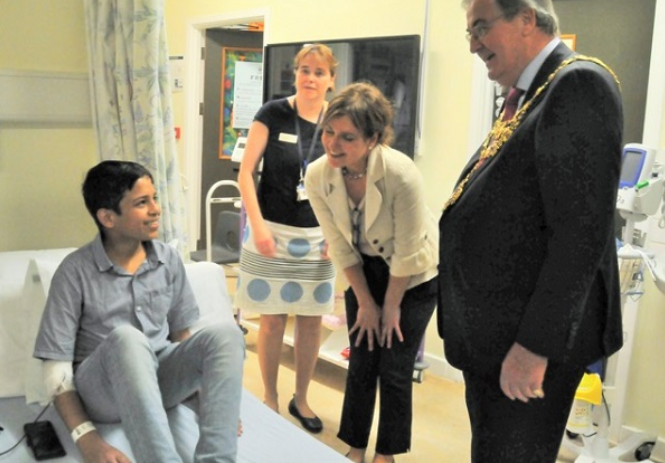 He is calling on people to come and "kick start" their festive celebrations by attending a "Deck the Halls" event full of fun, laughter, food, drink and song that will help raise money for two local worthy causes.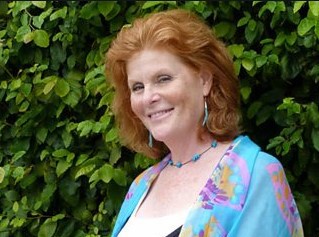 As well as Christmas carols sung by the choir of St Mary's Church in Battersea, a special guest will be actress Buffy Davis, (pictured) who plays Jolene Archer, landlady of The Bull pub in the long running Radio 4 show The Archers and who also stars as Pippa Woodley in the popular ITV comedy drama Doc Martin. She will be reading an extract from Charles Dickens' novel "A Christmas Carol".
There will be buffet food, drinks and a Christmas raffle held in the Town Hall's marble hall which will be getting an attractive festive makeover for the occasion.
And by purchasing tickets for the event people will be supporting the Mayor's charities for the year – Regenerate-Rise and the Full Circle Fund Therapies.
Regenerate-RISE is a Roehampton based charity that supports isolated older and vulnerable residents while the Full Circle Fund Therapies, of which the Mayor is a patron, offers care and support to very sick children and adults at St George's Hospital.
Cllr Field said: "We will be hosting a veritable Christmas extravaganza with carols, mince pies and mulled wine, among other things to eat, drink and make merry.
"And I am indebted to Buffy Davis who will be making a special guest appearance to add some stardust to the evening.
"But most importantly of all I am hoping to raise as much money as possible for the two local charities I am supporting during my term of office.
"The work carried out by these two charities and their volunteers really does make a hugely positive difference to the people and groups they support.
"They are true pillars of our community and I'm determined throughout my Mayoral year to do everything I can to raise their profiles and hopefully generate funds to help them continue their vital work."
The event will be held on Friday, December 10 between 7pm and 9.30pm. Tickets cost £30 with all the proceeds going to the two charities. To book your ticket please email mayors.office@wandsworth.gov.uk
To find out more about the two charities and make a donation please visit this Mayoral page on the council's website.