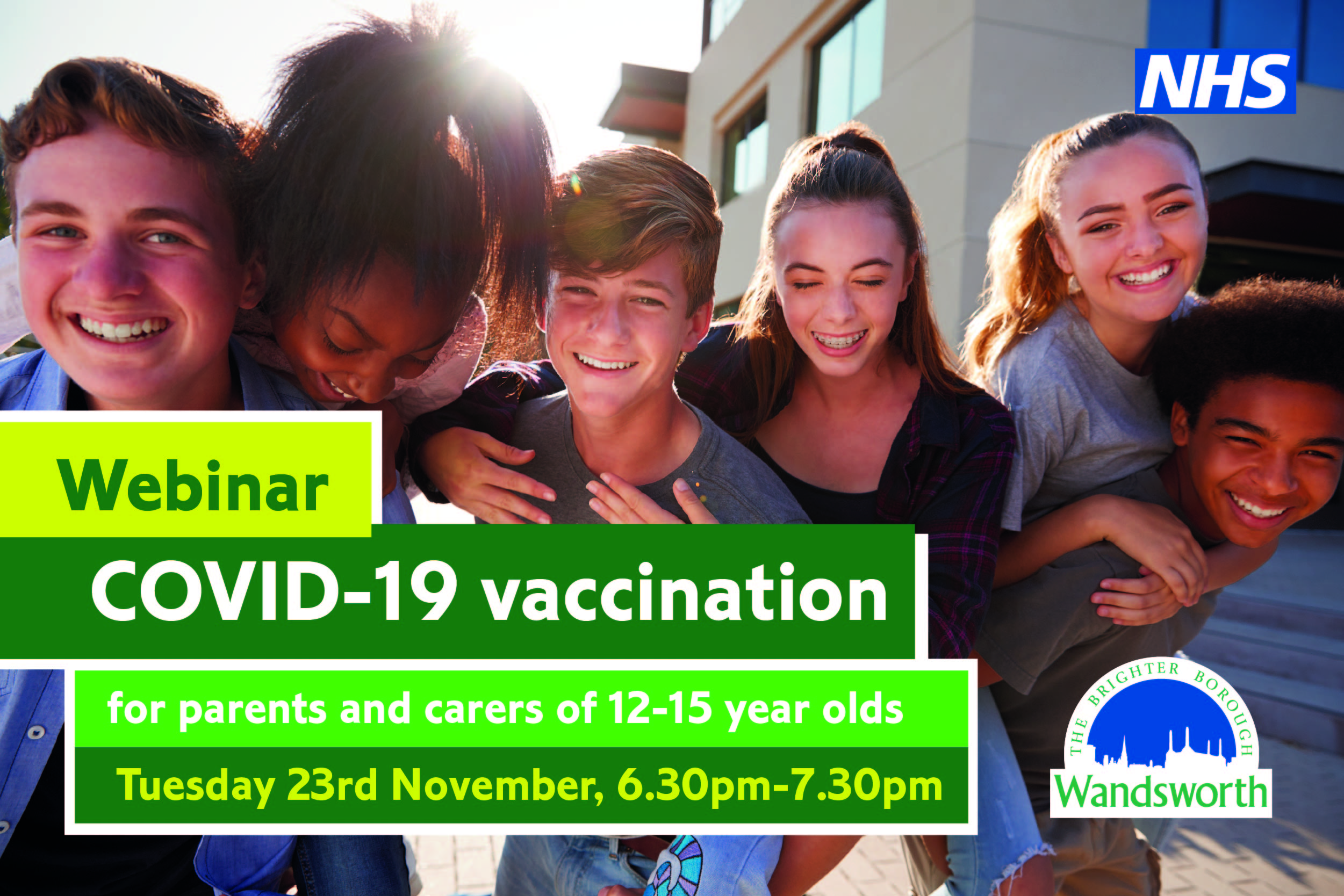 The webinar, hosted by South West London NHS and Wandsworth Council, will include a talk about the benefits of the vaccine as well as details of how the process will work in schools.
The webinar will be chaired by Shannon Katiyo, Wandsworth Council's Director of Public Health, along with healthcare professionals including Chief Pharmacist Sedina Agama, giving parents and carers the opportunity to put forward any questions or concerns they may have, at a virtual session.
Tuesday 23 November 2021
6.30pm-7.30pm

To attend the virtual event, please join with the Teams link at 6,30pm, no need to register in advance. 
Panel member Sedina Agama said: "As winter approaches, it's more important than ever that we all protect ourselves against COVID-19. For young people of this age group, having the jab means less disruption to school life and protection from the risk of serious illness or the effects of long COVID. It also restricts the spread of the disease to vulnerable people in the wider community.
"We are aware parents and carers have lots of questions about the vaccine and how it is being rolled out to children in schools. Please sign up for the webinar – it's your chance to get answers to your questions and ensure you are well informed about this crucial vaccination programme."
The 12 to 15-year-olds' vaccination programme was launched in Wandsworth schools in October. Children from this age group can also be vaccinated, accompanied by their parents or carers, at certain walk-in clinics or by booking a slot through the national booking system.
There are walk-in clinics across South West London, including Queen Mary's Vaccination Centre in Roehampton. More details can be found on the NHS South West London walk-in pages.
Previous Q&A sessions have taken place with parents across South West London. Find out what people have been asking about the vaccine programme on the NHS's 12 to 15s pages.