Councillors call on TfL to exempt visitors to waste and recycling centre from ULEZ charge
Published: Tuesday, November 30, 2021
Leading councillors have launched a campaign to persuade bosses at Transport for London to exempt residents who visit the waste and recycling centre in Smugglers Way from paying the Mayor's new ULEZ charge.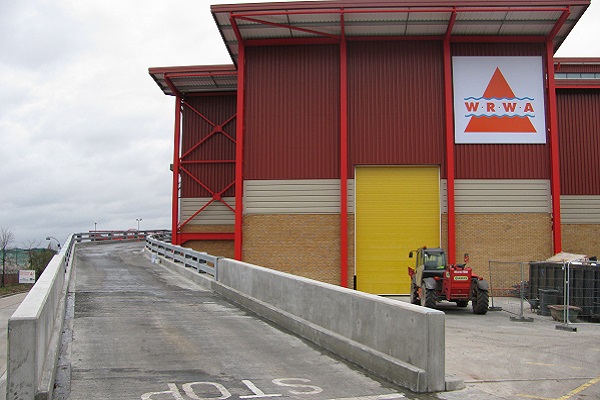 The waste site lies just within the new boundary for the charging zone meaning that residents who arrive there in vehicles that do not comply with the ULEZ rules are subject to a £12.50 charge.
The concern from leading councillors is that the charge may dissuade some residents from visiting the site to recycle or dispose of their waste – with the risk being that some of it ends up being dumped on street corners.
And because people who visit the site are currently required to pre-book a one-hour slot and provide their vehicle registration number - councillors say this information could easily be used to exempt drivers from the charge.
Wandsworth's transport spokesman Cllr John Locker said: "It cannot be right that residents who are doing the right thing and making the effort to recycle or deposit their waste in the right place should be penalised for doing so.
"If they are simply entering the zone to do their civic duty and then leaving straight away and not venturing further into the charging area, then they shouldn't have to pay for it.
"And because they must provide their vehicle registration to visit the waste site this information could easily be used to waive the ULEZ charge."
Cllr Locker has now written to London's Deputy Mayor for Transport Heidi Alexander asking her to support the council's campaign.
His letter states: "The waste transfer facility is located marginally within ULEZ – most visitors arriving by motor vehicle, drop off their waste and then leave ULEZ without venturing any further into the zone.
"Many residents have been in touch with us with concerns that they will now be charged for crossing into the ULEZ for just a short distance to use a public waste and recycling facility. I am asking that you exempt vehicles from ULEZ charges during the time of their visits to the waste transfer station. This will help ensure waste is effectively managed and recycled and minimise fly tipping in that part of Wandsworth outside ULEZ. It would be a small change and would make a real difference for residents.
"I would welcome you agreeing to the principle of exempting these vehicles, which we could do by utilising the WRWA pre-booking facility. The new, online pre-booking system at the waste and recycling facility could be linked with TfL's own to facilitate timed access to the site without incurring a ULEZ charge.
"The online booking system requires a visitor to provide car registration details, book a one-hour slot and be a resident of the borough. If you can advise us if TfL would agree to the principle, we can then consider the practical IT implications and processes to provide this exemption to residents."
The Smuggler's Way waste site is operated and managed by the Western Riverside Waste Authority, a statutory organisation responsible for dealing with the waste and recycling from four boroughs - Wandsworth, Lambeth, Hammersmith & Fulham and Kensington & Chelsea.