Wandsworth residents urged to apply for a G.Network 'Reskillship' to become fibre specialists from scratch
Published: Friday, May 7, 2021
London full fibre broadband company G.Network has announced a recruitment and training programme for hundreds of 'fibre specialist' positions and is urging Wandsworth residents to consider applying.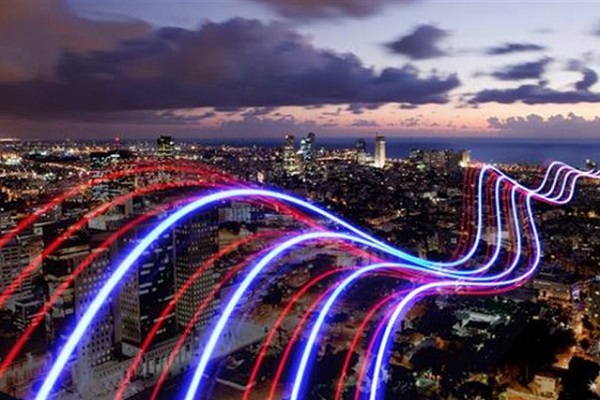 The company will train up an engineering workforce of 225 Londoners from scratch via its 'Reskillship' programme now underway.
In December, the company announced an investment of around £105m to upgrade Wandsworth's broadband infrastructure as part of an overall plan to overhaul London's connectivity over the next five years.
To meet these targets the company needs a large and skilled workforce to install upgraded broadband connections across London.
Candidates will not be required to have any previous fibre or engineering experience and will be judged on attitude and aptitude alone. The recruitment process will be a simple interview with G.Network and a two-week pre-employment training programme.
Those who join the company will be trained intensively for around four months before starting work on the network through a combination of classroom and on-the-job instruction. Successful applicants will receive industry-recognised qualifications and work on the network across London.
"We hope this news will bring hope to those who became unemployed during the pandemic, or those who need a new start," commented Stephanie Ashmore, Chief Talent Officer of G.Network.
"We are much more focused on what candidates can do in future rather than what they've done in the past. We hope to see many applicants from Wandsworth."
The announcement has been welcomed by Wandsworth Council leader Ravi Govindia who said the recruitment programme offered a great pathway to new digital skills and urged borough residents to sign up.
He added: "This is exciting news for local people. We welcome this commitment from G.Network to improve and enhance skills, training and employment opportunities for our residents and we look forward to working closely with them to deliver not only jobs for local people but also new ultrafast broadband connectivity to our residents and businesses."
Around half of the Reskillships will be funded through the government's Adult Education Budget (AEB). G.Network will fund the remainder.
G.Network is a full fibre broadband provider. The company is installing brand new, fibre optic connections directly to residents and businesses across London. Its infrastructure offers reliable 100 per cent fibre connections with guaranteed download and upload speeds.
G.Network connections range from 100 Megabits per second (Mbps) to 10 Gigabits per second (10 Gbps), with tariffs currently starting from £22 per month. The service is priced competitively so that customers benefit from superior fibre connectivity at the same or even lower cost than current copper-based services.
More information about the company's Reskillshop programme and guidance on how to apply for a training place is available on the G.Network website.