VE Day wreath laying ceremony at town hall honours Commonwealth forces
Published: Monday, May 10, 2021
On Saturday to mark VE Day the Mayor of Wandsworth and the Leader of the Council laid wreaths honouring the contribution of soldiers from the Commonwealth who played such a leading role in freeing Europe from Nazi tyranny.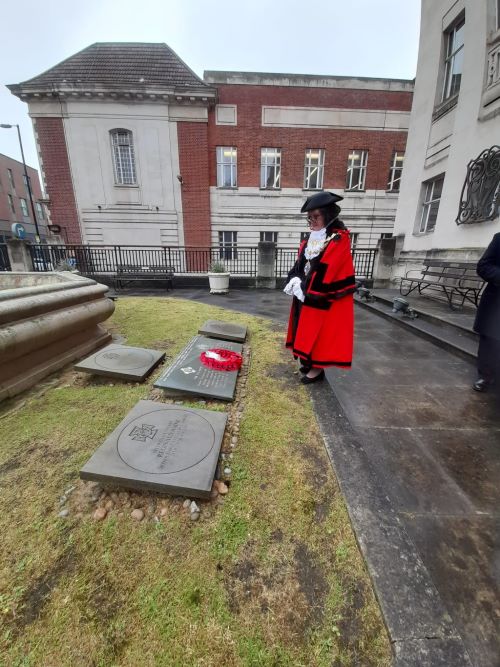 The important, but often overlooked, role of the Indian Army in helping to secure the Allied victory in the Second World War was highlighted by council leader Ravi Govindia whose wreath paid specific tribute to soldiers from the sub-continent who served with great bravery and distinction in both the North African and Italian campaigns.
The wreaths were laid in the memorial garden at the front of the town hall, alongside stone tablets that commemorate borough residents who served in the armed forces and were awarded The Victoria Cross for valour.
VE day is held each year on May 8 and marks the end of the Second World War in Europe. It was the day in 1945 when Nazi Germany surrendered unconditionally to the Allies.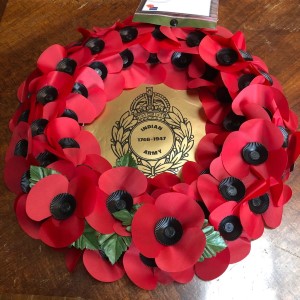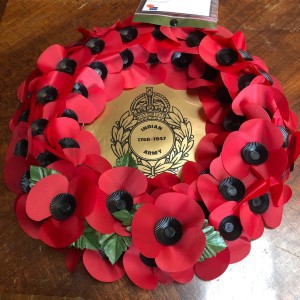 In her address Wandsworth's Mayor Cllr Jane Cooper said: "We recognise the sacrifice made by so many to free Europe from six years of often horrific warfare. We must of course remember the men and women of the British armed forces, the merchant navy and the civilian organisations who risked their lives, and in so many cases paid the supreme sacrifice, that we might be here in freedom today. In particular let us recall with thanks those from Wandsworth who served their country in whatever capacity.
"It must be remembered that not all were born and bred in Britain. Let us also recall with gratitude the members of the Commonwealth, largely volunteers, who also fought in the wider European theatre. Among them were Australians, New Zealanders and above all members of the Indian Army who fought in the North African desert, Gurkhas, New Zealanders and Indians in the bitter and uncompromising Italian campaign and the Canadians who fell at Dieppe and in the advance through Normandy.
"We will remember them. To this end one of the wreaths being laid today commemorates the Indian Army, representing on this occasion all forces from the Commonwealth."
Cllr Govindia, whose wreath is pictured above, said: "Victory in Europe was the hard-fought result of great sacrifice by many nations, including India, as well as many other Commonwealth countries. The role of the Indian Army in the European victory is not well recognised but was crucial in famous and decisive battles like El-Alamein and Monte Cassino. I was honoured to lay a wreath in recognition of its service.
"And later this year on VJ Day I will lay a similar wreath to commemorate the invaluable contribution of soldiers in the Indian Army to victory over Japan."